Physician Assistant
D'Youville's highly regarded physician assistant program prepares students to be exemplary clinicians with the highest professional standards.
Our online application is free and easy to submit.
Image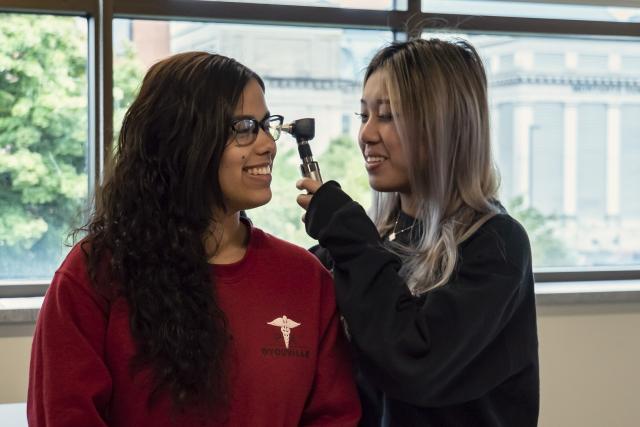 Our graduates will be trained to serve diverse patient populations with sensitivity and compassion, coupled with an emphasis on primary care and interprofessional collaboration. We are dedicated to fostering the skills necessary to generate new clinical insights based on medically relevant research. The D'Youville Physician Assistant graduates will be equipped with the skills and knowledge to provide comprehensive care while being an advocate for patient health and wellness promotion.
Explore the degrees offered at D'Youville. Find a program that will lead to your success in the classroom and after graduation.

Visit to learn more about our exceptional academic programs. Take a campus tour and meet faculty and students. Maybe sit in on a class.

With our centrally-located student center, answers are always nearby - whether you're ready to enroll or about to enter your career.