Academic Advisement and Planning
Every student at D'Youville is assigned an academic advisor, a faculty mentor within their program, and a career coach. These mentors make up a student success team and are always ready to answer questions, meet with students, and provide advice. As a service within the Student Success Center, Academic Advisement and Planning is dedicated to ensuring students receive answers to their questions and advising to meet their needs.
Visit Advisement and Planning to:
Get advice on studying, time management, and selecting courses,
Find answers about program requirements and how to get involved beyond the classroom,
Learn more about the tools and skills development that D'Youville provides to ensure you are fully prepared for you career when you graduate.
Image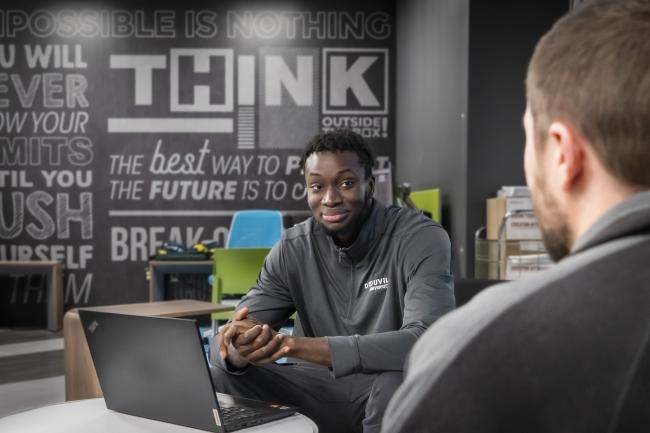 Financial Aid
D'Youville's financial aid office is your resource for aid and scholarship assistance. At D'Youville, our counselors are committed to exploring a full range of financial aid to make your education as affordable as possible. 
Image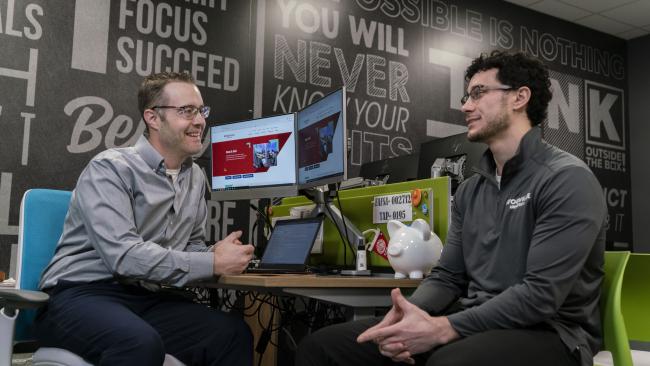 Registrar
The Office of the Registrar maintains student data and provides class schedules, course registrations, grading, transcripts, diplomas, degree verifications and enrollment verifications. We can be contacted at registrar@dyc.edu with any questions.
Image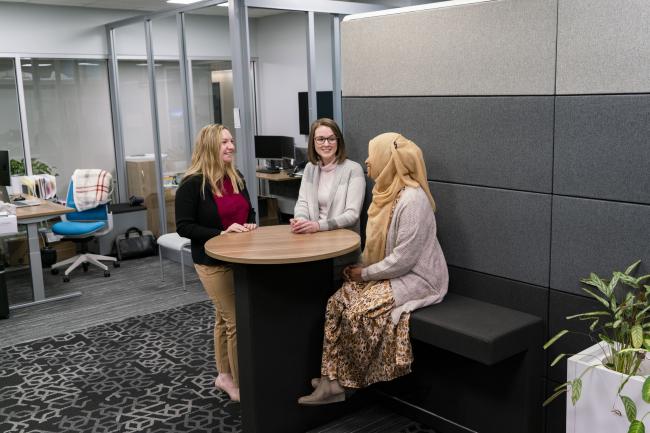 Student Accounts
Our department will answer any questions you have about your tuition payments. 
Make online payments through our Payment Portal
Image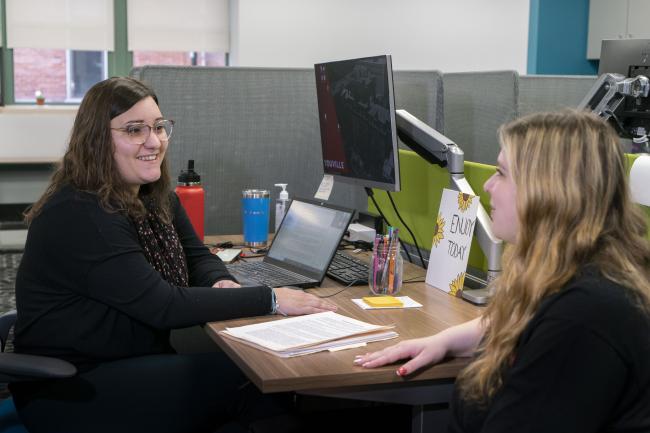 Additional Support Centers
Quick, helpful technology support. The Tech Lounge, located on the first floor of the Bauer Family Academic Center, is staffed with trained support professionals who will make sure you the technology you use in the classroom works for you.

Licensed counselors dedicated to supporting students. If you find yourself in need of emotional support, visit the Personal Counseling Center.

Well-trained, knowledgeable, and always-available support. Campus safety patrols D'Youville and the surrounding neighborhood and is available at their main campus space in the DAC and other areas throughout the campus, as well.

The Park Advocacy center is open 24/7 providing students with a safe space to speak up about their anxieties, hang out with friends, and make use of the advocacy services that D'Youville University provides.