The D'Youville University IT Pulse Center (Tech Support) Team is available to support a variety of IT issues for all students, faculty and staff.
Image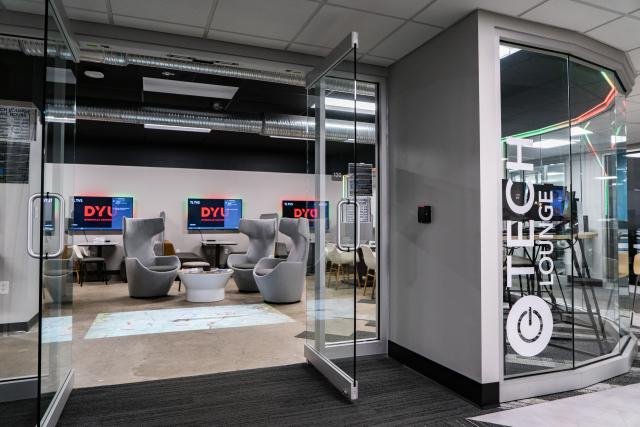 The Tech Lounge is staffed with knowledgeable employees who are committed to providing the highest level of support possible to meet your needs. Each of our requests are given direct attention as we respond to your request as soon as possible. Our goal is to continually develop our services to meet and exceed your expectations and to be certain to deliver timely, high quality, and professional IT support.
Students can come take advantage of the Tech Lounge's features including study spaces and work stations along with the expertise of our staff to answer any and all questions related to:
Computer Hardware
D'Youville Accounts
Password Resets
Email
Printing
Microsoft Applications
Network Access
WiFi
My D'Youville
Access our internal D'Youville technologies, resources and apps through My D'Youville. My D'Youville is your home for email, applications, and to learn more about the resources available to you. With your account, you'll find a wealth of information and applications to make sure your education stays on track.
Hours (EST):
Monday: 7am-6pm
Tuesday: 7am-6pm
Wednesday: 7am-6pm
Thursday: 7am-6pm
Friday: 7am-6pm