Campus Center
In the Campus Center, you'll find a gymnasium, fitness center, game area, dining rooms, and study areas.
The Campus Center is located at the corner of Porter and Fargo avenues.
Hours
Monday - Sunday: 9 AM - 9 PM
View the monthly gymnasium schedule.
Image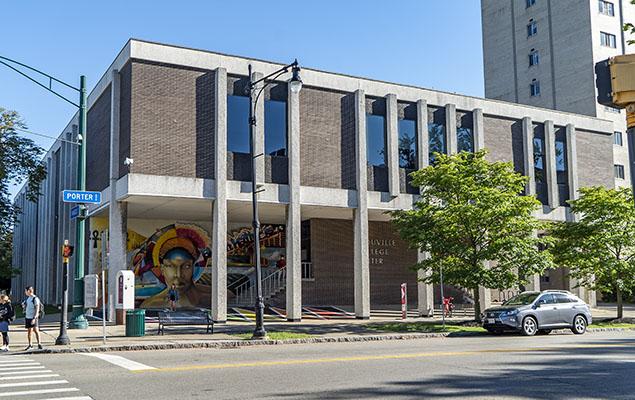 Fitness Center
The Fitness Center, located in the lower level of the Campus Center, features treadmills, elliptical machines, exercise bicycles, weight equipment.
Hours
M-F 7am-10pm
Sat/Sun 9am-7pm.
*scheduled hours subject to change without notice due to University closures from weather, etc.   
Image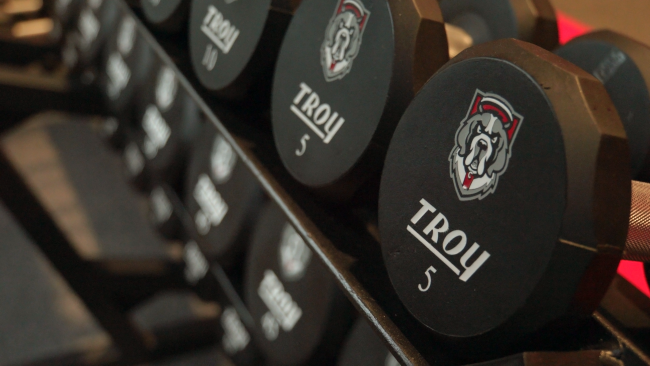 Wellness Lodge
Visit the 3rd floor of KAB for daily events including yoga, meditation, art, chair massages, and visits from Paws for Love Therapy dogs.
Image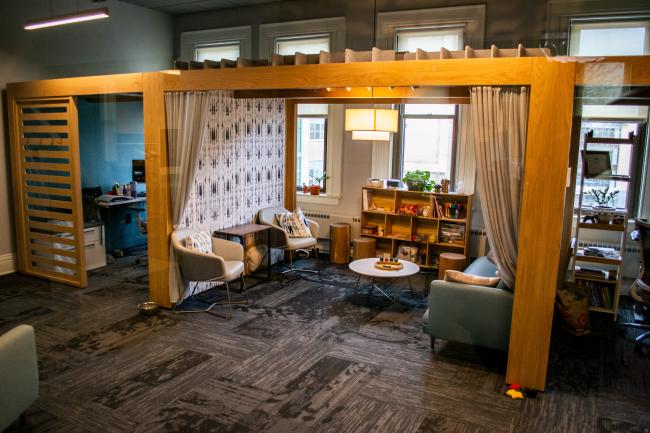 Game Room
In our game room, located next to Kuhrt Dining Hall, classic competition is offered in the form of a pool table, foosball table, and air hockey. Modern game consoles and virtual reality headsets are also available for interactive play. Additionally, there is space for board games and streamed entertainment on televisions around the room.
Image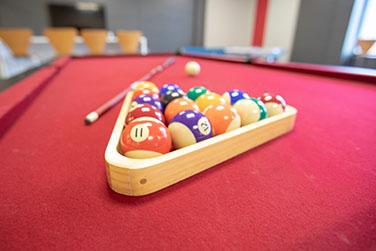 Dobson Field
Dobson Field is the home to Saints soccer, lacrosse, and softball programs. As a state-of-the-art turf field, it boasts two scoreboards, night lighting, an adjacent locker room, athletic training room, and office.
Parking is primarily for staff and players, with spots for handicapped parking. Parent and fan parking is available along Fourth Street.
Image