Campus Center
Located on the corner of Porter and Fargo, the Campus Center is the Home of the D'Youville Saints Athletic Program, as well as the fitness center, dining room and study areas open to all campus members. The gymnasium offers open gym and intramurals throughout the academic year. Check the calendar for daily offerings. Students and staff receive free admission to all Saints games with their valid University issued ID.
Image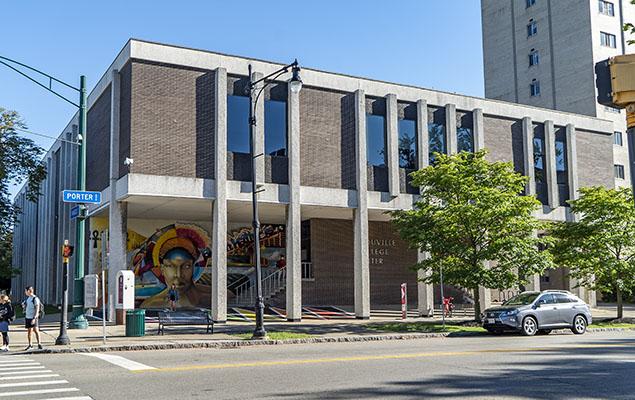 Fitness Center
The Fitness Center, located in the lower level of the College Center, features modern treadmills, elliptical machines, stationary bikes, weight equipment and more, suitable for all levels of fitness.
Hours
M-F 7:00 AM - 10:00 PM
Sat/Sun 9:00 AM - 7:00 PM
*scheduled hours are subject to change without notice due to University closures from weather, etc.   
Image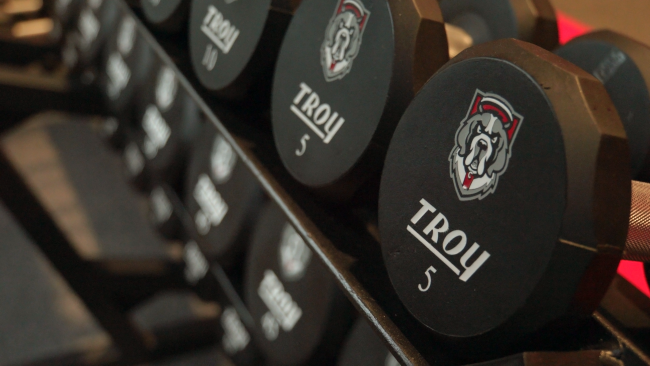 Wellness Lodge
Visit the 3rd floor of KAB for daily events including yoga, meditation, art, chair massages, and visits from Paws for Love Therapy dogs.
Image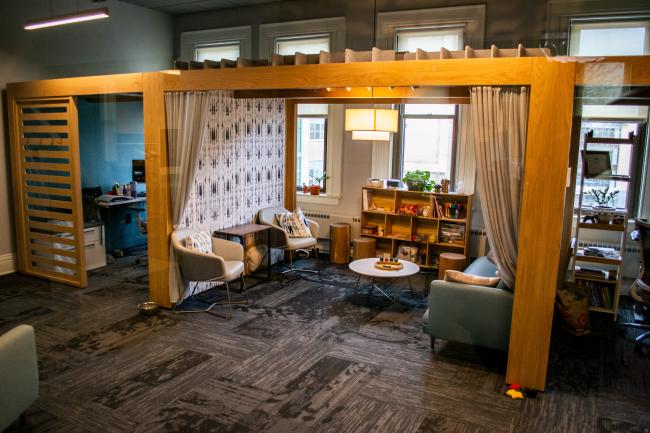 Game Room
In our game room, located next to Kuhrt Dining Hall, classic competition is offered in the form of a pool table, foosball table, and air hockey. Modern game consoles and virtual reality headsets are also available for interactive play. Additionally, there is space for board games and streamed entertainment on televisions around the room.
Image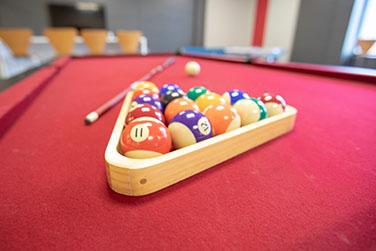 Dobson Field
Located at Porter Avenue and Fourth St. Dobson Field is the home to the Saints Soccer, Lacrosse, Softball, and Field Hockey Programs as well as various campus events. Students and staff receive free admission to all sporting events at Dobson Field with their valid University issued ID.
Image