Meet the people that make D'Youville great.
Discover the D'Youville campus, our community, and our neighborhood.
Image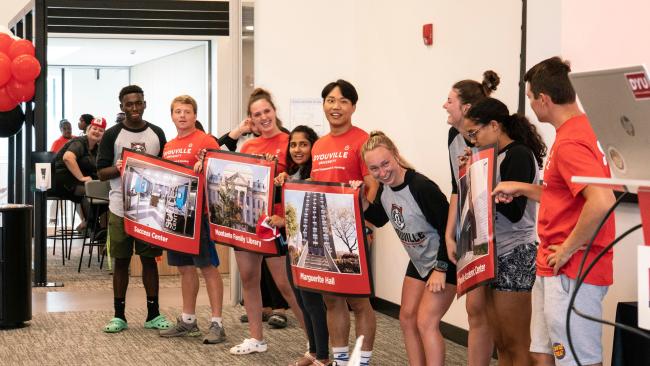 Experiences and Resources Available
Image

Meet with faculty and advisors as they explore what is most unique about their program, answer questions, and help students still exploring their future.

Image

These visits are specifically designed for prospective transfer and graduate students. Meet one-on-one with an admissions recruiter and take a tour of our dynamic Saints' community.

Image

Meet with admissions and take a tour of the campus from labs to classrooms to our personal spaces designed around providing you with the best learning experiences.

Image

Whether you're building off your current career or exploring a new one, our programs and our community are built to help you learn and to support you at every step, inside and outside of the classroom. If you're ready to see how D'Youville can help you achieve your goals, we're excited to show you.