Welcome to The Wellness Lodge!
If you are experiencing a mental health emergency and need someone to talk to immediately, please call one of the following numbers:
Erie County Crisis Services: 716-834-3131
National Suicide Hotline: 1-800-273-8255
D'Youville's on-site counseling center is located on the 3rd floor of the Koessler Administration Building (KAB). The on-site counseling center is located within the Wellness Lodge, and all services are available to students as needed.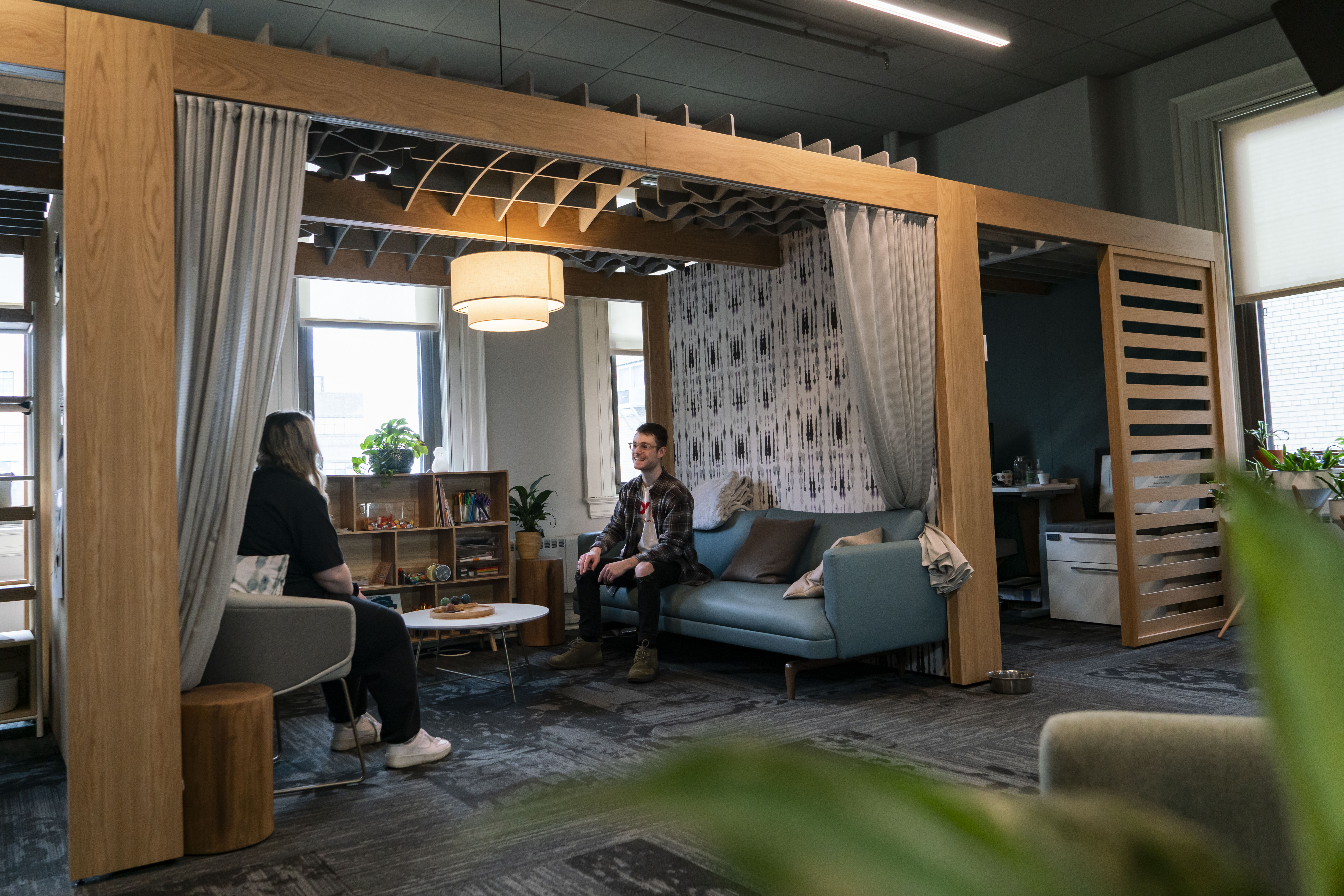 The Wellness Lodge also hosts a variety of wellness programs; including yoga, art as therapy, weekly massage therapy, mindfulness and guided meditation workshops, and other special wellness events.  All classes are free for students to participate. 
All students have access to 24/7 free and immediate tele-mental health services through SaintsCare powered by TimelyCare.
Schedule an Appointment
SaintsCare
Interested in meeting with a licensed mental health professional virtually? try SaintsCare! All you need to do is register with your .edu address.
SaintsCare can be accessed at timelycare.com/dyouville or by downloading the TimelyCare – Higher Ed app on your mobile device. SaintsCare provides 3 main no-cost services to students:
TalkNow: 24/7, on-demand access to a mental health professional to talk about anything at anytime
Scheduled Counseling: scheduled options to speak to a licensed counselor
Health Coaching: access to a nutritional specialist to help you adopt healthier lifestyle behaviors
The Wellness Lodge In-Person Appointments
If you are interested in meeting with one of our licensed mental health professionals in-person:
What to Expect
Please read our Statement of Understanding prior to your initial session.
The Campus Cupboard
Image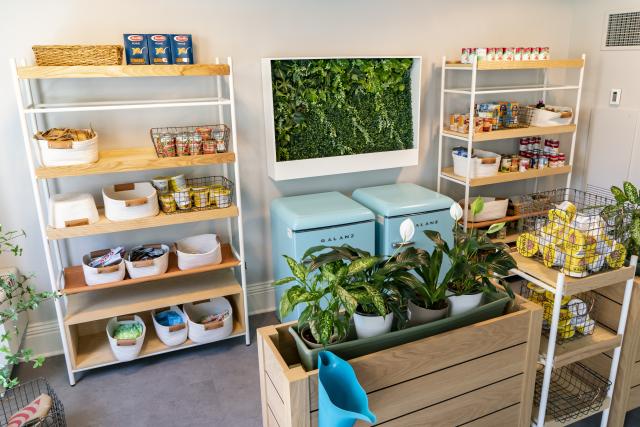 A free pantry for all members of the D'Youville Community, in the Wellness Lodge Programming space.  The Campus Cupboard is open 24/7 and has food and toiletries available to students in need. Please come utilize it when you're in a pinch and donate when you can to support your peers. Campus Cupboard will also be the location for our Swipe Out Hunger Program where students can request a free meal swipe.
Emergency Resources
On-campus Resources
For mental health emergencies during regular business hours please contact D'Youville Campus Safety at (716) 829-7777
For mental health emergencies after-hours or on weekends please contact D'Youville Campus Safety at (716) 829-7777 if you are on campus or Erie County Crisis Services at (716) 834-3131
Other Emergency Resources
Crisis Text Line: Text HOME to 741741 to connect with a crisis counselor 24/7
Erie County Crisis Services: 716-834-3131
NYS Domestic and Sexual Violence 24 Hour Hotline 1-800-942-6906
National Suicide Prevention Lifeline 1-800-273-8255 (TALK)
Veterans Crisis Line 1-800-273-8255 (press 1)
National Sexual Assault Hotline 1-800-656-4673 (HOPE)
For life threatening emergencies, dial 911
Wellness Lodge
Contact:
Noelle Flynt, LCSW
Paige Schultze, CMHC
Email:
wellnesslodge@dyc.edu
Address:

Koessler Administrative Building
Third Floor 301
Hours:

Monday - Friday
9 AM - 6 PM