Study Abroad Programs and Resources
D'Youville University at Wroxton (Fall and Spring Semesters)
D'Youville students are welcome to study for a semester abroad at Wroxton College in England. Wroxton is an hour outside of London. Housing and meals are included with this exclusive Study Abroad program. This is a once in a lifetime opportunity, with weekly day trips included to places such as :
London
Oxford
Bath
Stonehenge
Stratford-upon-Avon
Birmingham
Cardiff
Shakespeare Theatre
Local Sporting Events
Two Four Day Trips are also included in the cost of this program. The current trips planned are to Edinburgh, Scotland and Paris, France. 
Image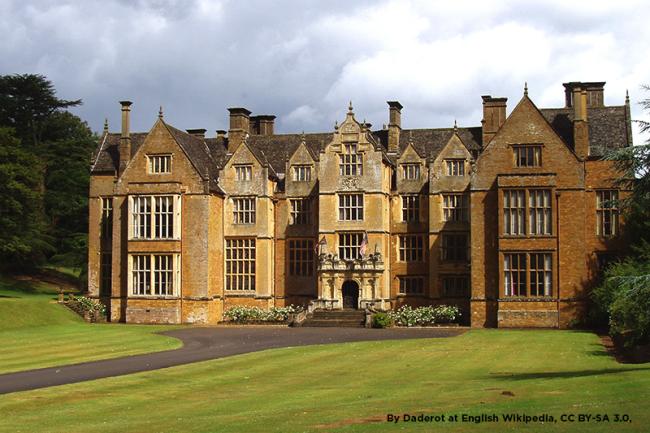 CAPA Affiliate Program Locations (Fall, Spring, and Summer Semesters)
USAC Programs
Fall/Spring Only Programs
Summer Only Programs
Fall/Spring/Summer Programs
Faculty-Led Programs
FLORENCE, ITALY - NUTRITION AND DIETETICS

Course: DTC 210 SA, DTC 389-01SA
Location: Florence, Italy
Dates: May 14 - 24, 2022
Contact: Dr. Kathleen Border, borderk@dyc.edu
Information: Click the link below.

Next Steps to Apply

Contact the faculty leader to discuss the application process and course enrollment.
Meet with Financial Aid: James Nowak
Ireland Exchange Program
Each year a student from Northern Ireland is chosen to be able to study at D'Youville through Study USA (SUSA), formerly known as the Business Education Initiative (BEI). As a thank you for the hosting of SUSA students, Northern Ireland Institutions offer a limited number of spots in the Irish American Scholars Program.
Scholarships
CAPA SCHOLARSHIPS

The following scholarships and grants are available for students participating in the CAPA-Led Programs to Buenos Aires, Dublin, Florence, London, Shanghai, or Sydney. These scholarships are not for students participating in non-CAPA programs to these destinations.

To be eligible, you must be in the process of applying for a CAPA program. A separate scholarship application and documentation may also be required by the deadline listed. See each individual section for more details on the application process.

It takes the Scholarship Committee approximately 3-4 weeks to review applications and render decisions. Students will be notified in writing by email of their status approximately 4 weeks after the scholarship deadline. Students should be prepared to commit to the program regardless of whether an award is received. Generally, scholarship money is credited to the program invoice and not given out as cash.
EXTERNAL SCHOLARSHIPS

The Gilman-McCain Scholarship is administered under the framework of the U.S. Department of State's Gilman International Scholarship Program.  Named after Senator John S. McCain of Arizona, the Gilman-McCain Award is a congressionally funded initiative of the U.S. Department of State, Bureau of Educational and Cultural Affairs.  This scholarship honors the Senator McCain's legacy of public service by enabling U.S. undergraduate children of active duty military to develop the leadership and career readiness skills through studying or interning abroad.  All scholarships are $5,000 each and students must be receiving a form of federal financial aid.

Register for live informational events from September 18 - 24, 2019. If you are unable to attend, a recording will be available on the Gilman advisor resources page. 

AIFS Minority Scholarships are awarded one per semester, full tuition for an AIFS study abroad program. One hundred AIFS International Scholarships are awarded annually – $1000 toward an AIFS program. http://www.aifsabroad.com/scholarships.asp

American Association of University Women is the largest source of funding exclusively for graduate women in the world. The organization supports aspiring scholars around the globe, teachers and activists in local communities, women at critical stages of their careers, and those pursuing professions where women are underrepresented. http://www.aauw.org/what-we-do/educational-funding-and-awards/

Association of Commonwealth Universities provides lists of scholarships and fellowships to and from over 480 universities drawn from the Commonwealth countries of Africa and Asia, Australasia and the South Pacific, Canada and the Caribbean, the United Kingdom, Cyprus and Malta. https://www.acu.ac.uk/

British Council lists funding and scholarship information for study in the United Kingdom. http://www.educationuk.org/usa/articles/scholarships-financial-support/

Fulbright Scholarships are for both Americans going abroad and incoming foreign students. Grants are made to citizens of participating countries, primarily for: university teaching, advanced research, graduate study and teaching in elementary and secondary schools. https://us.fulbrightonline.org/

The Benjamin A. Gilman International Scholarship program is sponsored by the Bureau of Educational and Cultural Affairs of the U.S. Department of State and administered by the Institute of International Education. This program seeks to lower barriers to undergraduate study abroad by offering scholarships to students with financial need, and we encourage those underrepresented in study abroad to apply. The award is up to $5,000 for semester or academic year programs. http://www.iie.org/Programs/Gilman-Scholarship-Program

International Education Financial Aid is the premier Internet resource for financial aid information for students wishing to study in a foreign country. At this site, you will find the most comprehensive listing of grants, scholarships, loan programs, and other information to assist students in their pursuit to study abroad. http://www.iefa.org/

National Security Education Program offers undergraduate scholarships to U.S. citizens of up to $16,000 for summer, semester or academic year study abroad. 
https://www.nsep.gov/

The Ambassadorial Scholarships Program of The Rotary Foundation is the world's largest privately funded international scholarships program. https://www.rotary.org/en/our-programs/scholarships

At Studentawards.com, high school, college and university students can search from thousands of unique scholarships, bursaries, grants and other forms of financial assistance. It's free, private and personalized. https://yconic.com

Global Studies Foundation Student Grant is designed to support foreign language training and other academic studies abroad. This grant provides supplemental funds for American students who are already studying abroad under the auspices of an official study abroad program conducted by an accredited academic institution. The foundation is particularly interested in funding the study of strategically significant countries and languages. Grant recipients are expected to share this experience with others upon his or her return, ideally, with multiple audiences and varied media.

The Joan Nelson Scholarship ($2,500) assists members who participate in a study abroad program. Joan Nelson was a beloved Golden Key advisor, dedicated board member, mentor, leader and friend to many in the Golden Key community. https://www.goldenkey.org/scholarship/joan-nelson-study-abroad-scholarship/
USAC SCHOLARSHIPS

USAC offers many different scholarship options for student participating in their programs.  These scholarships are not for students participating in non-USAC programs (in bold).  Their scholarship options include Access Scholarships, General Scholarships, Program-Specific Scholarships, and USAC discounts for returning students.

To be eligible, you must be in the process of applying for a USAC program.  A separate scholarship application and documentation may also be required by the deadline listed.  See https://usac.edu/money-matters/scholarships-and-discounts for information on each of the scholarships.
Mandatory Health Insurance
Each D'Youville student, faculty or staff that participate in a sanctioned study abroad program through D'Youville will be automatically enrolled for health insurance which includes political and medical evacuation. This is included in the study abroad fee. You will be e-mailed from the provider with pertinent information on how to access your account online.
Study Abroad Exam Fees
| Fee | Course |
| --- | --- |
| Non-CAPA Faculty Led Programs | $320 per semester |
| CAPA fall/spring program | $1,550 per semester |
| CAPA summer program | $775 per semester |
Faculty Led Study Abroad Proposals: