Center for Doctoral Studies & Research
The Center for Doctoral Studies and Research (CDSR) is home to D'Youville's doctoral programs in Educational Leadership, Health Professions Education, and Health Administration. It also includes the MS and graduate certificate in Health Services Administration and the graduate certificate in Long Term Care Administration. Co-location of these programs provides opportunities for synergy and collaboration in learning, research, and scholarship. ​
Image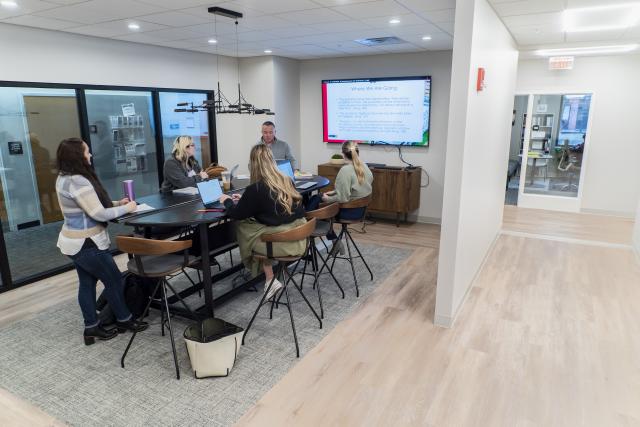 In addition to academic programming, the CDSR provides support to faculty and students pursuing research and scholarship, particularly related to projects that engage and impact our community. Initiatives and events within the CDSR aim to build connections between faculty, between faculty and students, and between the University and community on research, scholarship, and service-learning projects. ​
The CDSR celebrates faculty and student research and scholarship through annual events and competitions showcasing D'Youville affiliated work. With increased synergy, collaboration, and recognition, the CDSR aims to foster and grow scholarship produced by our students and faculty. 
Contact Information
Dr. Fehmi Damkaci
Director of Center for Doctoral Studies & Research
Dean of School of Arts, Science, and Education
damkacif@dyc.edu
Dr. Renee Cadzow
Associate Director and Chair of Center for Doctoral Studies & Research