Quad Apartment Floor Plan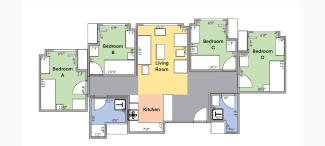 Apartment Complex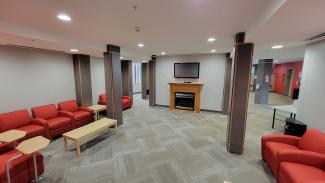 Apartment Complex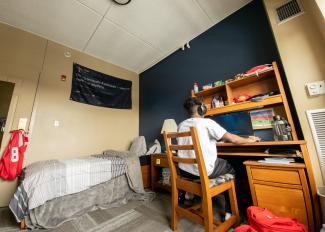 Apartment Complex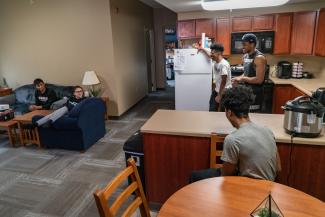 Apartment Complex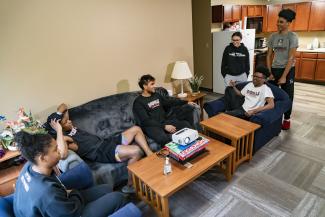 Apartment Complex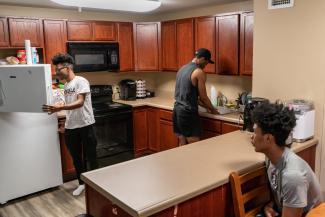 Apartment Complex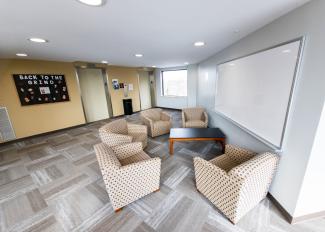 Amenities & Features
The Apartment Complex features specially designed Quad/Doubles & studio (medical required) apartments.
Individual electronic access cards are used to gain entry to the building, protecting your safety and privacy.
Amenities include:
Recreation area
Computer lab
Free laundry facilities
Well-lit, gated resident-only parking lot (w/purchase of hang tag)
Air-conditioning
Full-size refrigerator/freezer
Microwave and stove
SPECTRUMU
Wi-Fi Internet access
Resident Advisors on each floor
Housing Information Representatives
Eligibility
The 222 apartments are focused on housing our undergrad student community.  Eligibility is for students from sophomore year to senior year.  Preference for rooms is given to students currently living on-campus.  Students must also be in good academic and judicial standing with D'Youville to live in the apartments.  
Graduate students who need housing will be put on a waitlist for the apartments and will be assigned only if space permits, on a first come first serve basis.  Grad students on the waitlist will be contacted after June 15th each year if there is space available for the upcoming fall term.
Meal Plans
Apartment residents are not automatically enrolled in a meal plan, but may purchase one upon request. More information about meal plans and campus dining can be found on the campus dining page.
D'Youville Dollars
Students living in the complex will receive $225 of D'Youville dollars each semester that can be used at any time either in the Maggie's Café or the Dining Commons.