Volunteer Events
Campus Ministry offers many volunteer opportunities on campus and in communities near and far. Friends of Night People, Adopt a Grandparent, service trips to Puerto Rico are just some of the ways you can help others.
Local Service Projects
The D'Youville community helps meet the needs of many different agencies and populations in Buffalo. Here are a few:
Friends of Night People
Serve at a local soup kitchen for the poor and homeless
Meals on Wheels
Deliver meals to the house-bound and elderly
Neighborhood Halloween Party – help organize a party for neighborhood children and trick-or-treat fun on campus                 
716 Ministries
Cleanup and moving items to a new health care clinic for Jericho Road.
Community Services for Every1
Human services, cleanup and office assistants.
Resource Council for WNY
After school program assistants, and various community outreach activities.
Image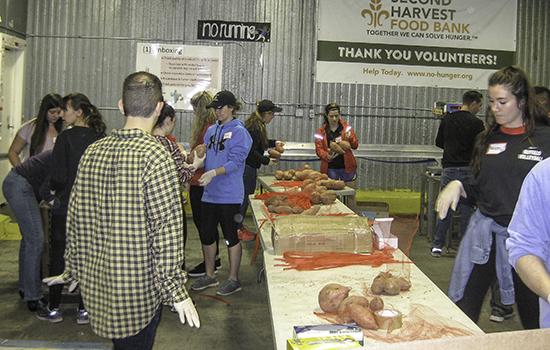 Get Engaged With Our Community