New D'Youville University Students Give Back to Buffalo
August 28, 2023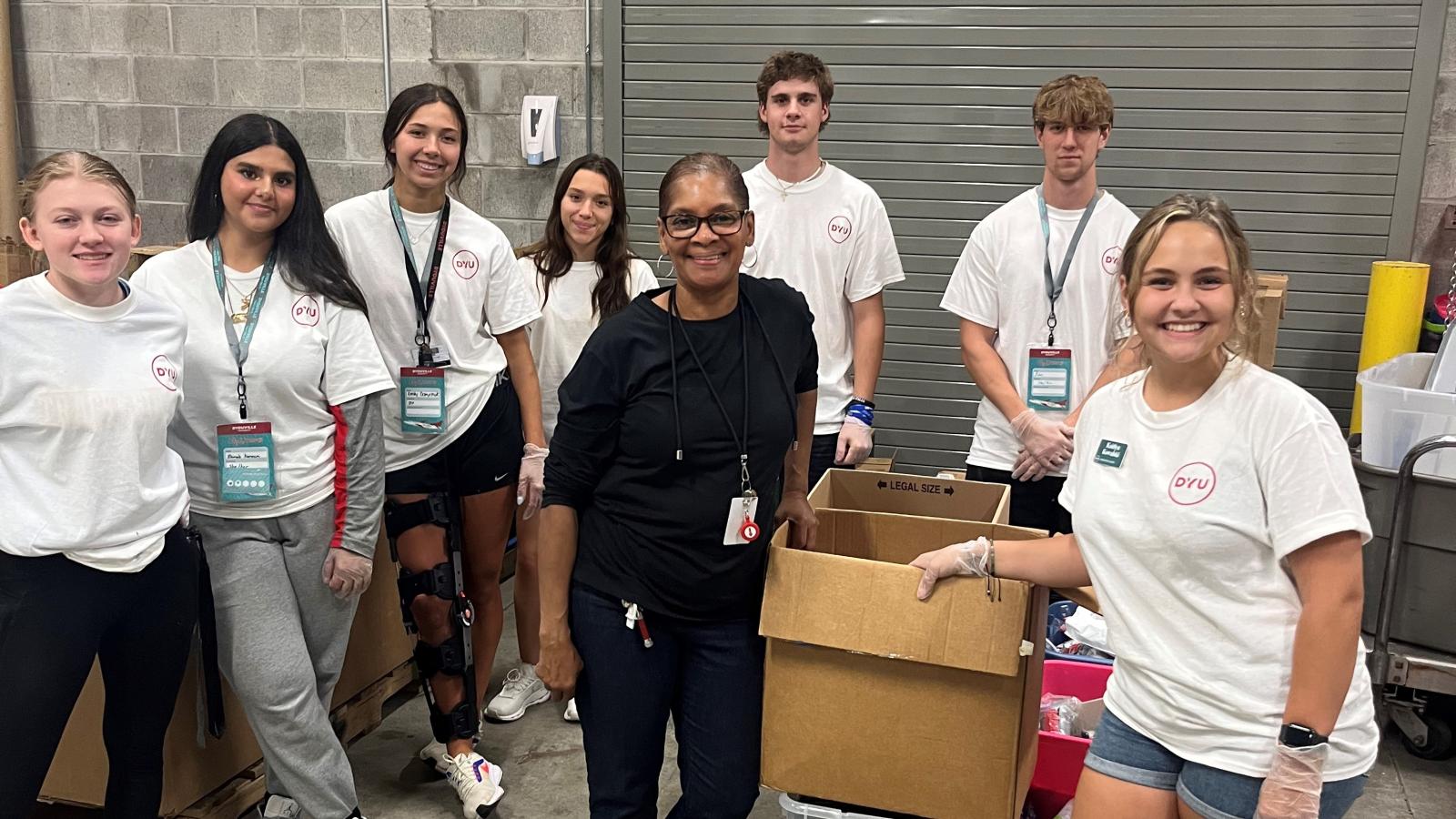 D'Youville University welcomed just over 300 new students to campus this past week, noting pre-pandemic enrollment numbers, and hosted five days of educational, social, and transformative programming through their new student orientation model. Centering on the mission of the university, one of these five days was dedicated completely to community service.
"Orientation is meant to be a fun way to connect new students with their university and share all of the resources they have access to on our campus" says RaShon Thomas, Director of the Student Experience. "D'Youville is founded in service though so our orientation program also focuses on that mentality to ensure everybody gives back starting on day one."
Image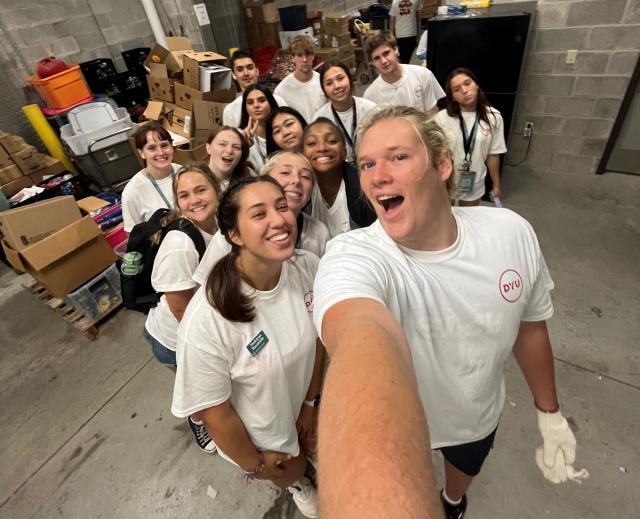 New students were organized into different breakout groups and got to choose a service opportunity that they felt passionate about. The university fostered a number of community partners to launch this initiative and connected students with the following options:
St. Luke's Mission of Mercy @ 325 Walden Ave

Buffalo City Mission @ 100 E Tupper St

Friends of Night People @ 394 Hudson St

Go Buffalo @ Roosevelt Plaza, 9 Genesee St

Go Buffalo @ 523 Parkside Ave

FeedMore WNY @ 91 Holt St

Mary Agnes Manor @ 307 Porter Ave

Buffalo Convention Center @ 153 Franklin St (Mayor's Reading Rules Event)

Asarese-Matters Community Center @ 50 Reese St

Lincoln Field House @ 10 Quincy St

Machnica Community Center @ 1799 Clinton St

Resource Council of WNY @ 347 East Ferry St

JFK Community Center @ 114 Hickory Street
Expected learning outcomes connected to this component of the orientation program include an understanding of the impact of volunteering, how to live compassionate lives, and leadership skills. The university notes that an additional learning outcome focuses on developing a connection to the City of Buffalo as the student body includes students from 26 different states and 18 different countries, many of whom are only familiar with this area because of their initial campus visit.
"The West Side Community is the new home of these students," continues Thomas. "We want to make sure that they are just as connected to their city as they are to their university and there is no better way to create this connection, to become a Buffalonian, than by getting involved right away."
Image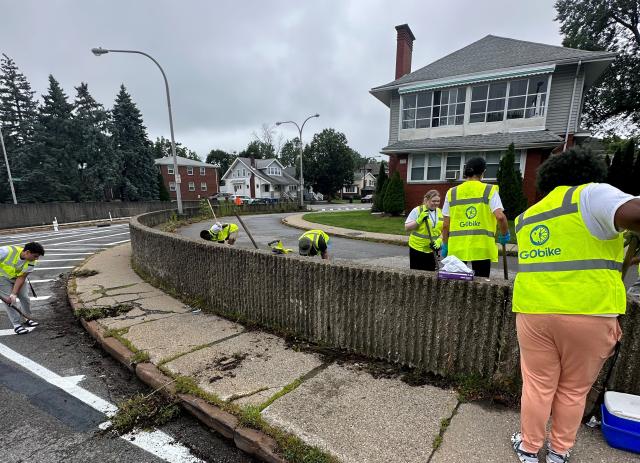 This orientation program may be the first community service experience for many of these new students but certainly will not be the last. A common phrase heard around campus is "never refuse to serve", paying tribute to the university namesake, St. Marguerite d'Youville. The phrase drives countless service opportunities throughout the academic year which all focus on the City of Buffalo.
"The academic reputation is what introduced me to DYU when I was searching for colleges, but the community impact is what sold me," says John Rizk, fifth year student and Student Government Association President. "I've always been passionate about helping others and giving back and the same is clearly true for every student here."
Although the official orientation program concluded for new students on August 27, D'Youville University will continue connecting new and returning students to the campus and the City of Buffalo by hosting 50 additional events and activities over the next two weeks. In addition to events on and around campus, the university will be hosting several activities around the City of Buffalo coining the term "Saints in the City" which plays on the campus mascot.