The D'Youville brand represents a unified vision for how we represent ourselves authentically and accurately through every interaction and to all audiences.
From our internal and external websites to our postcards to interested students and their families to the daily emails our community sends to one another, the D'Youville brand is a representation of our story, our history, and our vision for the future. Ensuring our brand is accurately represented is the primary role of D'Youville's Marketing and Communications department, but it also requires the participation of all stakeholders.
Please explore the resources below, contact the Marketing and Communications department to begin a project, or visit My D'Youville for specific resources [requires login].
Work With Us
Whether you're a member of our community, a vendor working with us, or an organization interested in collaborating, we're here to help.
Our Brand, Our Voice
At the heart of our mission is how we speak about our work and vision for the future. Explore the pillars around which we help to reinforce our story.
Colors
Image

Hex# B02424 CMYK 16 | 100 | 100 | 8

Image

Hex# 5B6770 CMYK 19 | 8 | 0 | 56

Image

Hex# FFFFFF CMYK 01 | 0 | 0 | 0

Image

Hex# 61C5B8 CMYK 59 | 0 | 34 | 0

Image

Hex# 2E2F7D CMYK 100 | 99 | 16 | 5

Image

Hex# FCD60B CMYK 0 | 11 | 97 | 2
Typography
Image

Book, Italic, Light/Italic

Image

Bold, Italic, Medium/Italic

Image

Liteweight, Fullfeatherwt

Image
Image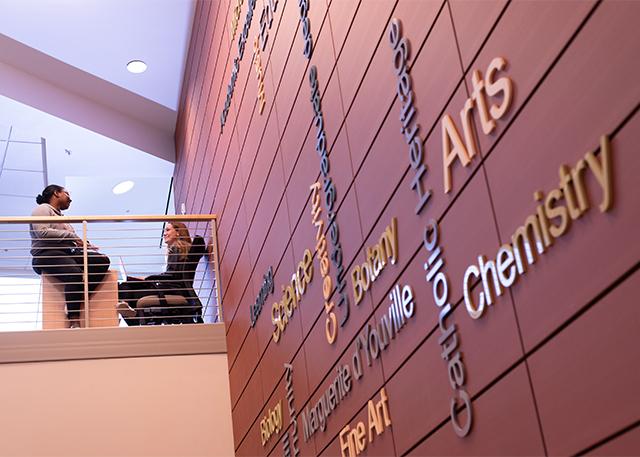 Contact Us
Start a project. Get help. Or find a resource.
The D'Youville Department of Marketing and Communications manages our brand and provides assistance to internal creators and external vendors. Contact us to start a project or with questions.
Contact the Department of Marketing and Communications at marcom@dyc.edu.