President's Council & Board of Trustees
Natalia Blank
Vice President for Academic Affairs 
As Vice President for Academic Affairs and Chief Academic Officer, Natalia Blank provides strategic leadership and administrative oversight in key academic areas, including educational operations, program development, resource allocations, as well as academic and faculty policies.
Blank received her BS in Chemistry from Nizhegorod State University (RUS) and PhD from Dartmouth College (NH). Prior to joining D'Youville in July 2021, Blank served at Norwich University (VT) as a faculty member and in several administrative roles, including Associate Provost for Academic Affairs and Assessment.
Image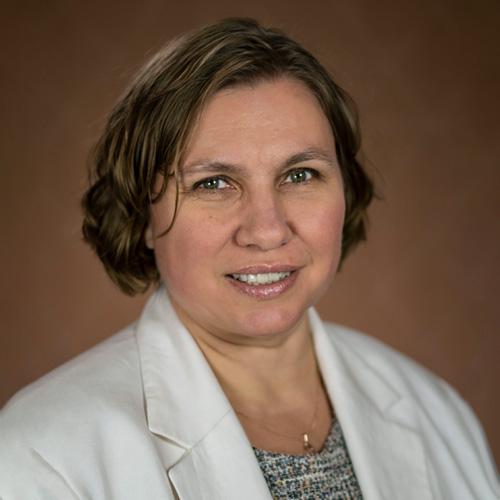 Joggeshwar (Jogy) Das
Executive Vice President & Senior Advisor to the President
In this role Das is responsible for providing high quality, efficient, and effective service and support to the campus community. In addition, he ensures that the University's essential resources: its people, facilities, financial assets, systems and information and data are effectively and productively managed.
Das provides leadership for Offices of Assessment, Accreditation, and Institutional Research helping with planning and resources; Talent, Culture & Human Resources;  Academic & Career Advisement; Student Persistence & Accessibility Services; Strategic Enrollment Management and Admissions; International Student Services & Global Engagement; and Title III Grant.
Prior to joining D'Youville, Das served as Associate Dean in the School of Education for the State University of New York at Oswego, 25 years at Ohio State University, serving in multiple positions including, Assistant Director of Undergraduate Programs at the Fisher College of Business School, Director of Undergraduate and Graduate services, and Manager for Quality Data Reporting for the College of Education.
Das earned B.S. (Honors) in Anthropology and M.S. in Cultural Anthropology from the University of Delhi. Additionally, he earned a MA and holds an ABD from The Ohio State University in Anthropology. He earned his doctorate (Ed.D.) from D'Youville University.
Image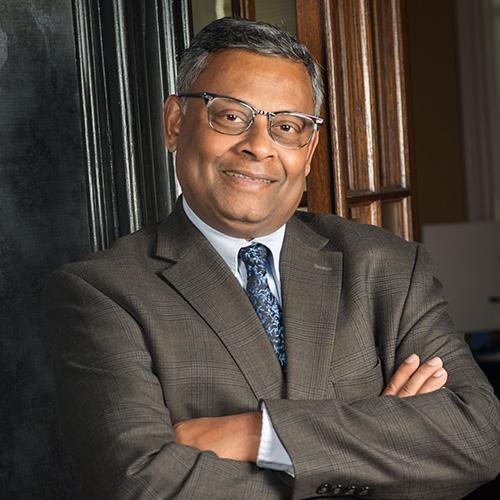 Denise DiRienzo
Chief Mission Officer
As the Chief Mission Officer DiRienzo is responsible for integrating mission and service into all aspects of the campus community. The Chief Mission Officer is a member of the President's Counsel and functions as a strategic partner and influencer of the campus functioning in a manner consistent with our heritage and values.
DiRienzo joins D'Youville after a decade in higher education. She most recently served as the Director of Outreach and Engagement at Cornell University Graduate School and was a faculty member at Ithaca College; State University of New York at Oswego and Morrisville; and LeMoyne College. Prior to her work in higher education, DiRienzo served as the Executive Director at Syracuse Area Landmark Theatre, leading the historic venue through two phases of fundraising and renovation totaling $28 million. She also worked with the Oneida Nation to break down social barriers, engage the community and develop academic curriculum with New York State Universities.
DiRienzo holds a BA in Journalism from St. John Fisher College (Rochester), MS in Public Relations from Syracuse University, and an EdD in Education from St. John Fisher College (Rochester.)
Image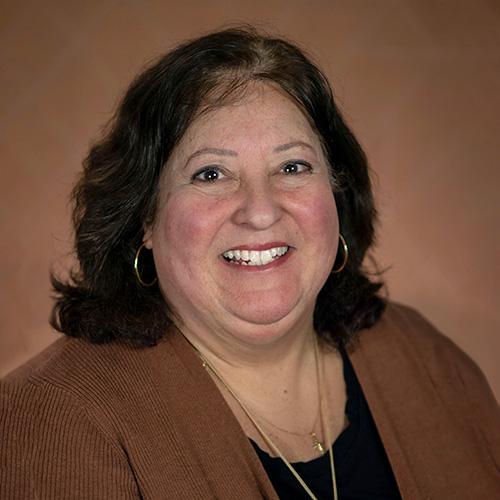 Jeremiah Grabowski
Executive Dean of Online Learning and Faculty Development
Jeremiah currently serves as the Executive Dean of Online Learning and Faculty Development at D'Youville University. At D'Youville his primary responsibility is to expand the University's academic mission through high-quality online learning and exemplary pedagogy. During his tenure, D'Youville has seen a rise in the number and quality of online programs.
Prior to D'Youville, he held related positions at the University at Buffalo and Trocaire College. His background is in instructional design, online education, gamification, educational technology, and faculty development.
In addition to his duties at D'Youville, he has held adjunct faculty roles at several institutions teaching courses in online pedagogy and instructional design. Jeremiah holds a PhD in Curriculum, Instruction, and the Science of Learning from the University at Buffalo. His research interests include examining how faculty can integrate gamification into the design of online courses.
Image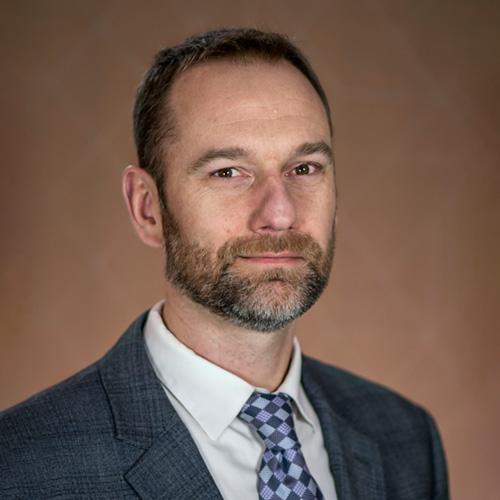 Benjamin Grant (BG)
Vice President for Student Affairs
Benjamin Grant, best known as BG, is an innovative higher education thought-leader. Specializing in engaging, supporting, and challenging students, BG has successfully implemented intentional culture shifts at three different colleges and universities.
Grant holds a BS in Culinary Arts and Service Management from Paul Smith's College and MS in College Student Personnel Administration from the State University of New York College at Buffalo. He is currently completing his doctoral work at D'Youville University.
As a 2022-2023 American Council on Education Fellow, BG focused his development around institutional advancement, shared governance, and better understanding of the lived experiences of c-suite education executives.
Image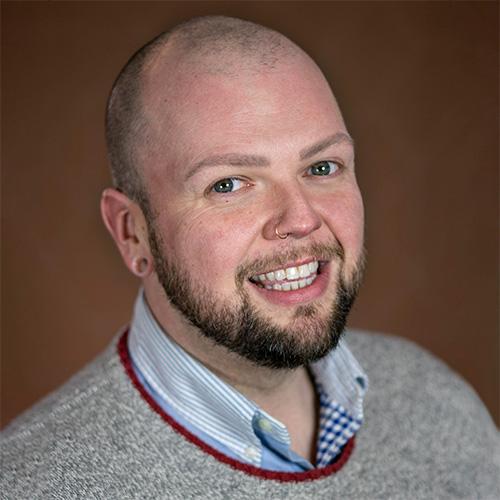 Ona Halladay
Executive Director of Intercollegiate Athletics and Recreation
Ona Halladay took over the role of Director of Intercollegiate Athletics in the fall of 2019, after previously serving as Associate Director of Athletics and Assistant Director of Athletics in her tenure at D'Youville. During her short time at the head of the department, Halladay has been instrumental in the 2020 rebranding of D'Youville Athletics from the Spartans to the Saints, as well as the athletic department's move from NCAA Division III to Division II and admittance into the East Coast Conference.
Halladay joined the D'Youville staff in August 2013, spending seven seasons as D'Youville's head softball coach in addition to roles such as senior woman administrator and compliance director.
Throughout her time at D'Youville, Halladay has assisted with the budget and finances for the department, has handled NCAA rules enforcement, and has worked with all coaches and department members in various ways.
Entering into the coaching ranks in 2010, Halladay joined the staff at St. Bonaventure where she was an assistant coach under long-time SBU head coach Mike Threehouse. Under Halladay's direction, players were named to the Atlantic 10 All-Rookie Team and the Atlantic 10 All-Conference Team, and the team's home run total was ranked 17th in the country during the 2011 season. 
Halladay began her collegiate career playing at St. John's University for two seasons where she was a two-year letter winner.  She was a two-time All-SUNYAC softball selection as a member of the Golden Eagles. She holds a BS in psychology from the State University of New York College at Brockport and an MS in sports administration from Canisius College.
Image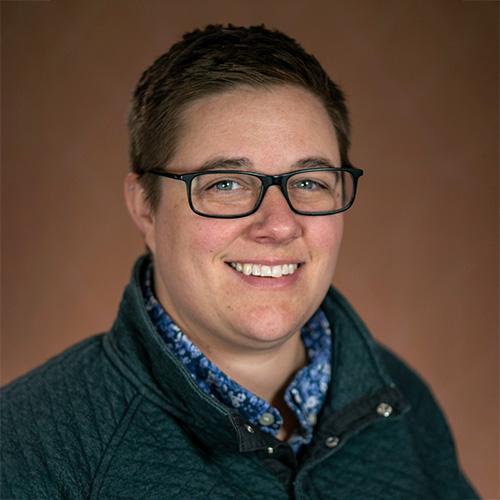 Jason MacLeod
Chief of Staff & AVP for Operations
As Chief of Staff and AVP for Operations, Jason MacLeod oversees all President's Office staff and manages presidential communications and relations with the Board of Trustees. He also oversees the areas of marketing, facilities services, capital projects design, and construction, food services, and campus safety. Since March 2020, Dr. MacLeod served as the COVID-19 Compliance Officer for D'Youville, managing COVID-19 compliance, regulations, and communications.
MacLeod lived and worked in Wuhan, China for three years prior to coming to D'Youville, while completing his PhD at Central China Normal University. He holds a PhD in educational technology, as well as an MBA in business administration and a BS in Technology Management and Facilities Planning from the State University of New York at Oswego.
In addition to his primary duties at D'Youville, MacLeod is the co-director of a 3-year Department of Education grant aimed at teaching secondary teachers geospatial information systems technology, and he is an adjunct professor in the Doctor of Educational Leadership Program at D'Youville.
Image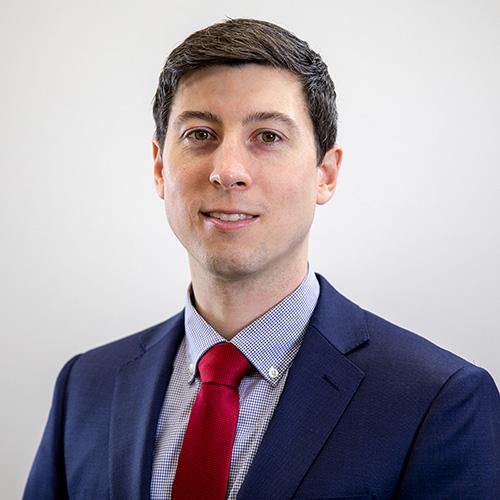 Kim Pietro
Vice President for Institutional Advancement
As the Vice President for Institutional Advancement, Kim Pietro sets the strategic agenda for areas of philanthropy and engagement, advancement operations, alumni relations, and annual giving. Pietro also collaboratively manages institutional communications and oversees D'Youvile's D'Mensions Magazine.
Pietro brings a wealth of higher education and private sector experience, including prior senior administrative roles at the Crouse Health Foundation, Syracuse University, State University of New York College at Cortland, Onondaga Community College, and LeMoyne College. Most recently, Pietro served as the director of development at the Crouse Health Foundation where she led fundraising strategy and implementation of the $22 million Crouse Cares Campaign.
Pietro holds an MBA from LeMoyne College; an MS in higher education administration from Syracuse University and a BS in Physical Education from the University of South Carolina. She was a recipient of a 2012 Business Journal "40 Below 40" award.
Image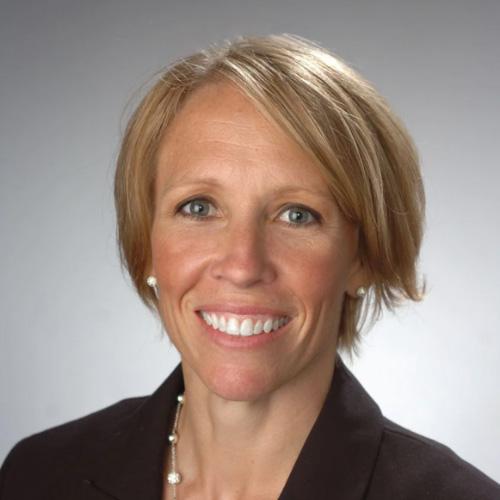 2023 Board of Trustees
Officers
Joseph J. Cozzo
President/CEO and Chairman of Buffalo Speech & Hearing Center
Chairperson
Dolores Prezyna EdD, '70, '14
Retired Administrator, Frontier Central School District
Co-Chair
Bart McGloin
Dopkins & Co, LLP
Secretary
Dr. Lorrie Clemo
President, D'Youville University
Jamel C. Perkins
Global Technology Executive at Sodexo
Past Chair
Trustees
Melissa Agnes
Founder and CEO of The Crisis Ready Institute
Andrew Belden '07, '10, '20 , '22
Clinical Lead: Utilization Management - Post-Acute Care for Fidelis Care
Sam Burruano
Executive Vice President, Chief Legal Officer, and Corporate Secretary for Financial Institutions, Inc.
Abeer Eddib
Physician / Attending Urogynecologist for Kaleida Health
Ofo Ezeugwu
Founder and CEO of WhoseYourLandLord
Gretchen Fierle
Retired Senior VP for Marketing & Community Relations
Sister Julia Lanigan
Grey Nun of Sacred Heart
Joyce Markiewicz
President & CEO, Catholic Health
Sister Mary McCarrick
Diocesan Director, Catholic Charities of Buffalo
Stephen Mercurio
President, The McGuire Group
Carl J. Montante
President & Managing Director, Uniland
Blair Severn
Chairman, President and Managing Partner
Ontario, Canada
Matthew Shriver
Vice President of Administration and Chief Financial Officer of YMCA Buffalo
Patti Stephen
Robert G. Wilmers Endowed Executive Director of Buffalo Prep
Rev. Msgr. Robert Zapfel, STD
Pastor, St. Leo the Great Church
Trustees (Emeritus)
Paul D. Bauer
Retired financial executive, co-founder BISON children's scholarship fund
Andrew Dorn
Partner at Energy Solutions Consortium, LLC.