D'Youville University Granted $5M by New York State
October 2, 2023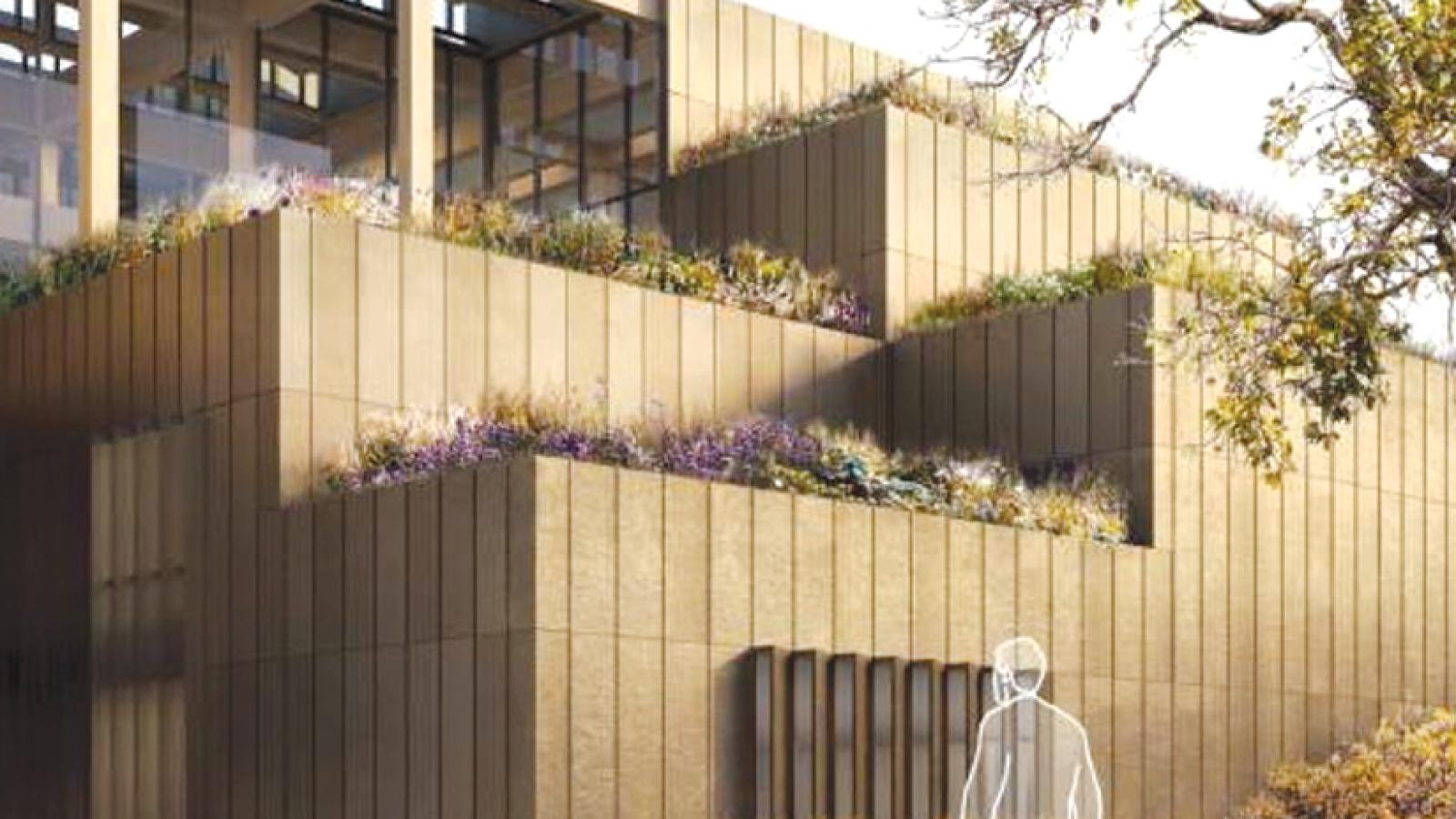 D'Youville University has received $5M through the New York State Higher Education Capital Matching Grant Program (HECap) — marking the largest award given to any college or university in Western New York. This is the first large gift for D'Youville University's Facing the Future capital campaign which launched on September 22, 2023, and will support the construction of a new 100,000-square-foot academic center adjacent to the university's Health Professions HUB which opened in 2021.
"D'Youville University is committed to promoting health and wellness throughout our region by way of education," says President Lorrie Clemo, PhD. "In doing so, we must also ensure that we continue to serve as stewards for the West Side Community in which we have been an economic engine since 1908. This award will allow us to continue each of these efforts well into the future."
This is the second time D'Youville University has been awarded $5M from the program in the past five years. The purpose of the award is to enhance programmatic offerings, support student life, or provide economic development benefits to the area which D'Youville University plans to accomplish all three. Located on West Avenue, the new building will serve to expand the transformative health sciences experience that D'Youville University has become known for.
The new academic facility, designed by CannonDesign, will focus on delivering education in a setting that appeals to modern techniques while also incorporating personal wellness for students. Comprised of classrooms, labs, faculty offices, and an innovative active-learning lecture hall, the mass timber building will also offer access to meditation spaces, rooftop gardens, and intentional colonnades that incorporate sustainable landscape design.
"Every choice a university makes must be made with consideration for the future," continued Clemo. "With that in mind, we know that this expansion at D'Youville University will attract new students, help remedy the current healthcare crisis, and do so in a positive fashion that complements our environment.
We appreciate the acknowledgment of these efforts by New York State and are excited to begin construction."
Leading up to construction, scheduled to begin in the coming weeks, D'Youville University hosted a number of conversations with the campus, local community members, and area leaders to ensure that the new addition not only aligns with the University master plan but also respects the neighborhood aesthetic. The building is expected to begin serving students in 2025.
"We are incredibly thankful for the support of our state representatives, Senator Tim Kennedy and Assemblymember John Rivera, and of course, Governor Kathy Hochul," continued Clemo. "The unwavering supporters of independent colleges and universities across New York State are crucial for success."