President Lorrie Clemo hosted an event for alumni in Sarasota Florida
March 24, 2022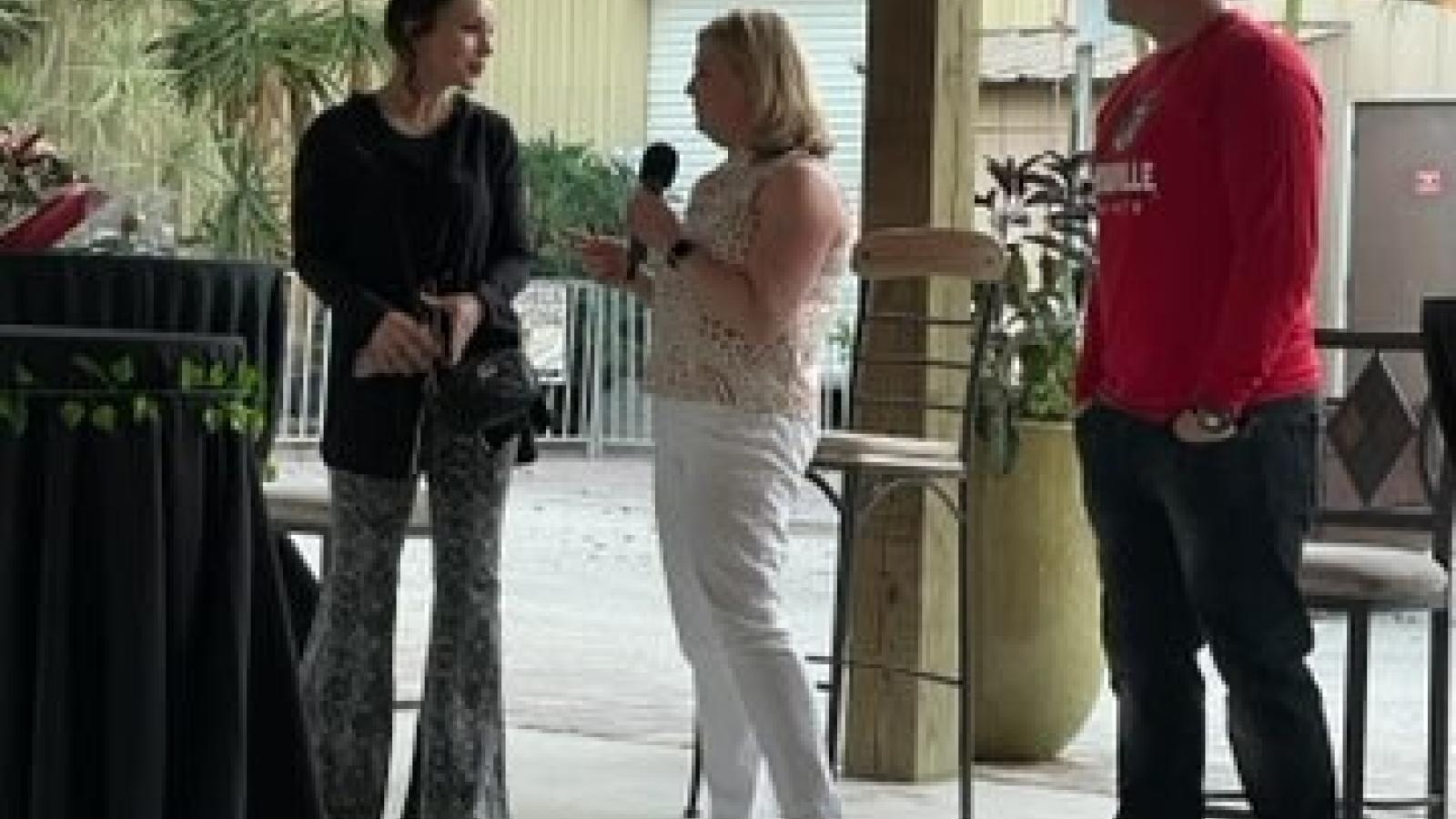 President Lorrie Clemo hosted an event for alumni in Sarasota Florida
D'Youville University's Institutional Advancement Team and President Lorrie Clemo hosted an event for alumni in Sarasota Florida with guest speaker Nik Wallenda over the spring break where everyone got to meet a few of his more exotic friends.
President Clemo greeted alumni this week in Sarasota Florida to share the exciting news and recent events taking place at the University. "Our mission, at D'Youville, is to educate compassionate people that become leaders with collective impact." Says President Clemo. "The Big Cat Habitat embodies that same mission through their leadership, courage, and compassion for all creatures, great and small" Said President Clemo.
The Big Cat Habitat, founded in 1987, is a permanent home for dozens of exotic animals in need of rehabilitation, care, and sanctuary. Housing dozens of big cats, primates, birds and other exotic animals in need of special care, the habitat is staffed by professional handlers and caregivers, and entirely dependent on donations to continue their work. Clayton Rosaire, the owner and operator of the facility, is a ninth generation animal trainer who rescues animals from around the globe. Nik Walleda, famous daredevil (what do we call him) and tightrope walker at Health Professions Hub open, formed the introduction identifying Big Cat Habitat as a great location for host an event which reconnects with D'Youville alumni.
The facility has been housing over 150 animals yearly, but since the Covid-19 pandemic struck, closing hundreds of zoos and shelters, numbers at the sanctuary have grown to greater than 300. The facility is entirely dependent on volunteers and donations, and the leadership of Saints like Clayton and Nik.
For more information on the newest changes at D'Youville, please visit us at www.dyc.edu. For more info on the Big Cat Habitat, please visit www.bigcathabitat.org