D'Youville Ranks as Top Private University in Western New York
September 16, 2020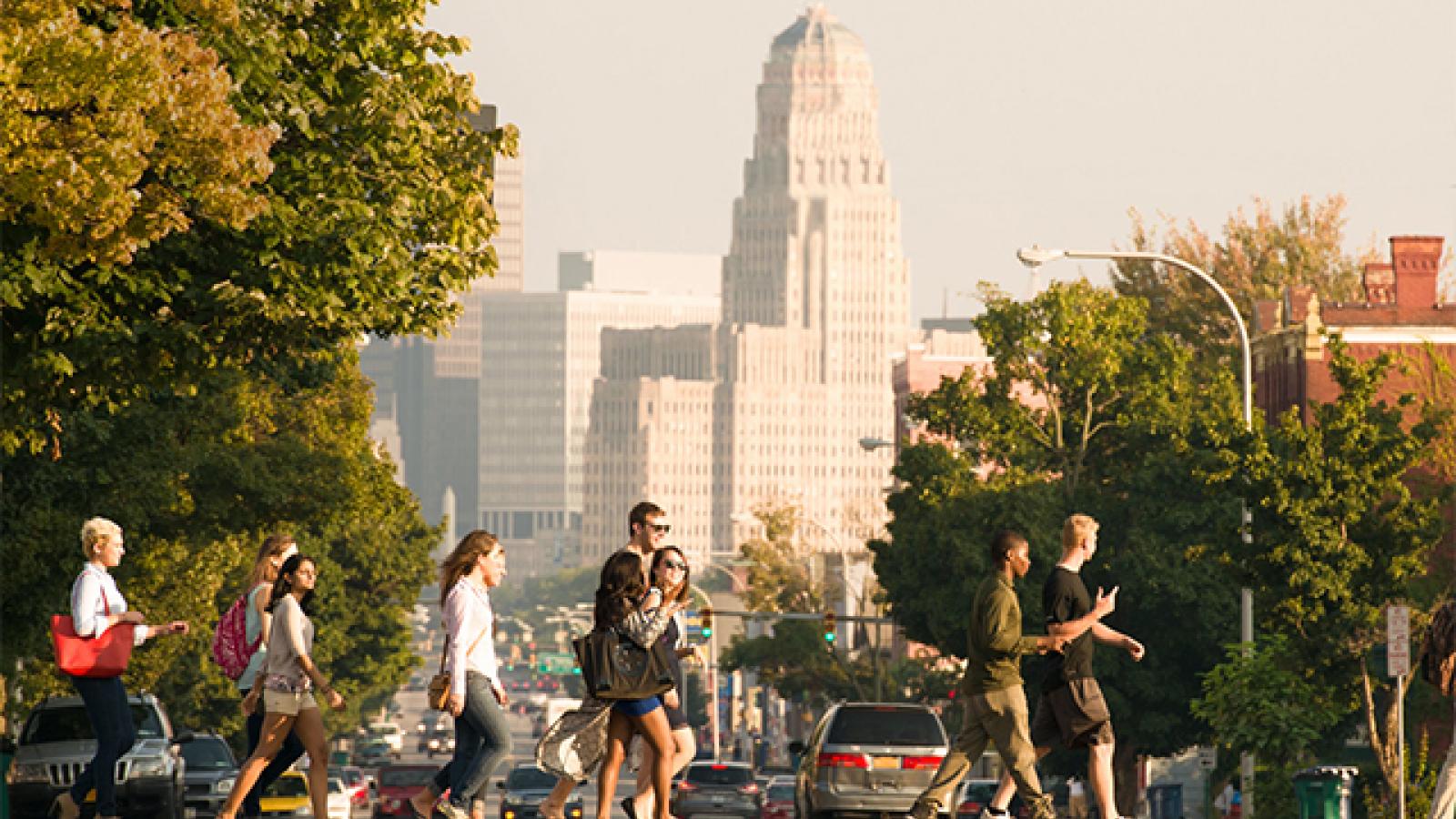 D'Youville Ranks as Top Private University in Western New York
Buffalo, New York – September 16, 2020 – For the second consecutive year, D'Youville is ranked as the top private university in Western New York in recognition of its academic excellence, according to the 2021 U.S. News and World Report rankings. It is the second-highest nationally ranked university in Western New York.
Lorrie Clemo, PhD, president of D'Youville, cites the dedicated efforts of faculty, administration, and staff in achieving this distinction, through their diligent, interdisciplinary work toward the strategic vision envisioned by the Board of Trustees.
"U.S. News and World Report continues to recognize the excellent quality of D'Youville's academic programs, as well as the exceptional experience we offer our students through our updated learning spaces, latest technology, and increased scholarship opportunities," she says. "We are gratified to once again receive this significant recognition as a national university."
Last year, U.S. News moved D'Youville from the "Regional Universities – North" to the "National Universities" category, following its placement in the university category by the Carnegie Classification of Institutions of Higher Education. The Carnegie system, the nationally recognized source used by the U.S. Department of Education, classifies D'Youville as a National University for meeting one or more of its criteria: a full range of undergraduate majors, master's, and doctoral programs, faculty research emphasis, and awarding of professional practice doctorates.
D'Youville currently awards eight different doctorate degrees, the most of any private institution in Western New York, including Chiropractic (DC), Educational Leadership (EdD), Family Nurse Practitioner (DNP), Health Administration (EdD), Health Professions Education (EdD), Pharmacy (PharmD), Physical Therapy (DPT), and Psychiatric Mental Health Practitioner (DNP).
Clemo is particularly pleased by D'Youville's rank of No. 90 in the category of Social Mobility by U.S. News, which measures how well universities graduate students who receive federal Pell Grants, which are typically awarded to students who come from households earning less than $50,000 annually.
"D'Youville is committed to eliminating barriers to higher education for economically disadvantaged or first-generation college students," Clemo says. "We have several programs in place to help support such students in pursuing degrees leading to well-paid, highly sustainable healthcare careers, including unlimited Say Yes scholarships."
In addition to the U.S. News and World Report rankings, Buffalo Business First ranked D'Youville #2 for Largest Buffalo Healthcare Educators, with nearly 2,500 graduate and undergraduate students enrolled in its School of Nursing, School of Pharmacy, and School of Health Professions. D'Youville was the highest ranked private university on the list.
Other rankings by U.S. News and World Report include Best Nursing Schools, Doctor of Nursing Practice; Best Nursing Schools Master's; Best in Occupational Therapy; Best in Pharmacy; Best in Physical Therapy; Best in Physician Assistant Programs; Best Online Bachelor's Programs; and Best Online MBA Programs.