D'Youville Hosts Grand Opening for Health Professions Hub
June 9, 2021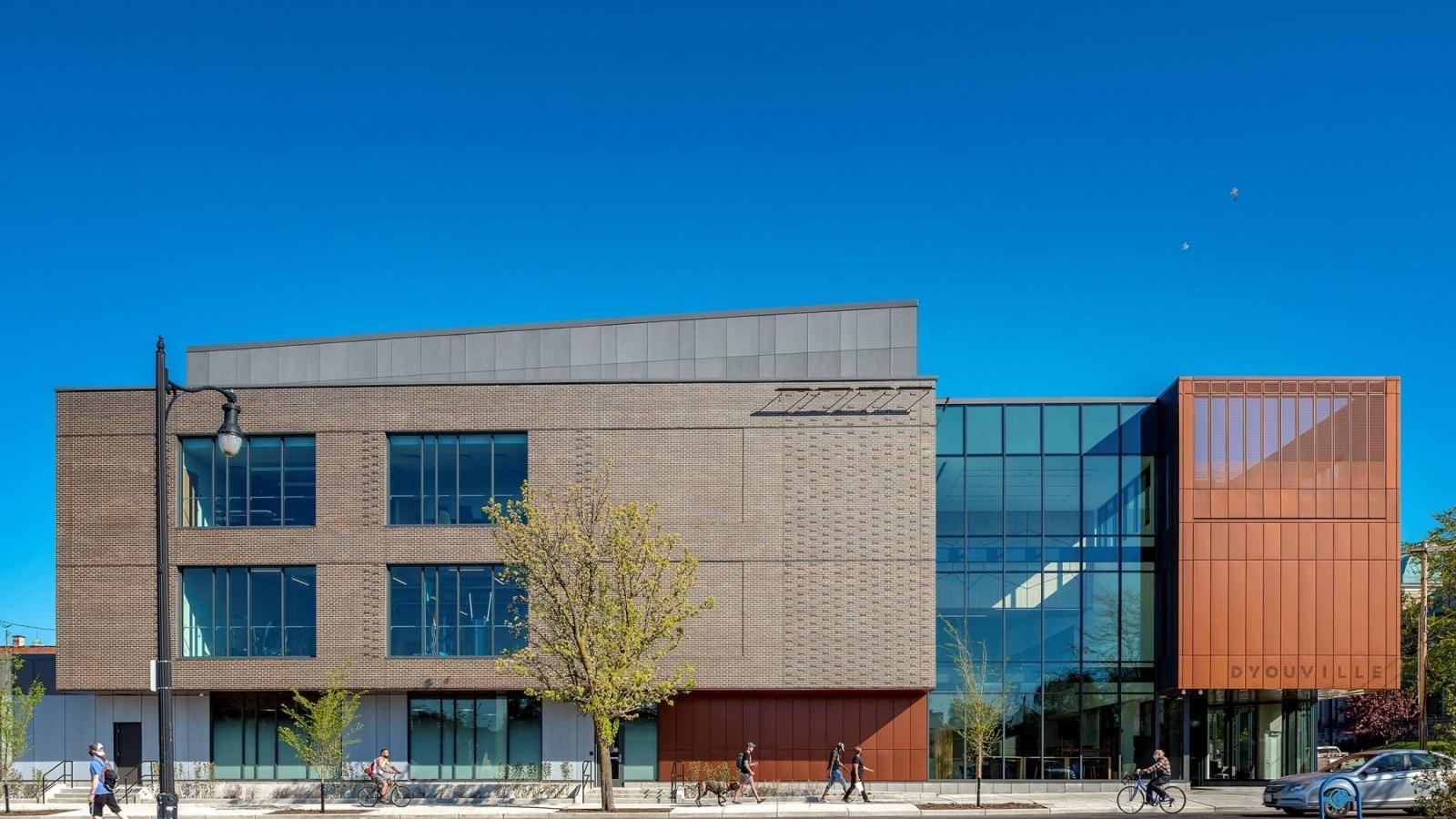 D'Youville Hosts Grand Opening for Health Professions Hub
Buffalo, New York – June 9, 2021 – D'Youville will celebrate the grand opening of its new state-of-the-art Health Professions Hub from 3 to 7 p.m. on June 17.
"We are thrilled to officially open our Health Professions Hub, which is a new high-tech facility integrating education, healthcare, and community partnerships," says D'Youville President Lorrie Clemo. "This is a community asset and we are inviting our entire neighborhood and city officials to join us in celebration."
D'Youville's Health Professions Hub was constructed throughout the COVID-19 pandemic and is designed to address several critical healthcare needs in the region. In addition to providing much-needed primary care services to residents of the West Side, it also offers a space where D'Youville students can gain essential clinical experience and area residents can train for stable, well-paying careers to fill the anticipated need for 10,000 Western New York healthcare workers by 2024.
The grand opening celebration and block party will feature remarks by local dignitaries, tours of the facility, health screenings, COVID-19 vaccinations, cooking and therapy demonstrations, giveaways, food trucks, rides, entertainment, and more.
"We have a few special surprises up our sleeve for the opening," Clemo says. "It's going to be an exciting day!"
Embracing President Clemo's vision for building an innovative pathway from education to career, the Health Professions Hub has received generous funding from multiple sources, including Catholic Health, the New York Higher Education Capital Matching Grant Program, KeyBank, in partnership with the First Niagara Foundation, and the Mother Cabrini Foundation. The project was also deemed an essential healthcare project, which permitted construction to continue during the COVID-19 "New York on Pause" Executive Order.
"This is a wonderful partnership between two like-minded, mission-driven organizations," said Joyce Markiewicz, Chief Business Development Officer for Catholic Health. "Our Sisters Health Center – D'Youville will provide primary care services to families throughout the region, while giving D'Youville students the opportunity to gain practical experience by working alongside Catholic Health providers."
Nearly 59,000 square feet, the Hub includes:
Sisters Health Center – D'Youville, a primary healthcare center operated by Catholic Health
Vital Pharmacy, a full-service pharmacy decorated in a unique steam-punk-zen style and operated in conjunction with D'Youville
"Thrive" Rehabilitation and Wellness Center, providing physical therapy, occupational therapy, and chiropractic services, run by the D'Youville School of Health Professions
"D'Lish" Demonstration Kitchen, operated by the D'Youville Department of Nutrition and Dietetics
Interprofessional Simulation Center, where D'Youville healthcare students will practice their clinical skills
Center for Health Equity and Innovation, housing D'Youville's Pathways Program for workforce training in healthcare
The Hive, a bustling collaborative co-working and study space
Grand Assembly Hall, available for conferences and community events
Café serving Starbucks coffee and snacks
"It's time to showcase this amazing facility to Buffalo and beyond," Clemo says. "We look forward to sharing this model and opportunity with our neighbors, students, alumni, faculty, donors, special guests, and nation."
For more information, visit healthprofessionshub.org.
(Photo credit: Cannon Design)