Family Nurse Practitioner (DNP)
2-Year
30 Credit Hours, 400 Clinical Hours
Overview
As healthcare has become more complex, the demand for health care professionals who can successfully collaborate as part of a multi-functional healthcare team has become more important than ever.
Doctors of Nursing Practice (Family Nurse Practitioner) expand on what they've learned as advanced practice registered nurses (APRNs) to take on leadership roles in primary patient care, healthcare administration, research, and education.
Our doctoral program combines traditional coursework with clinical fieldwork, graduate-level research and online learning over the course of six consecutive semesters, allowing you to complete the program in as little as two years.
If you're a professional nurse who wants to enhance your knowledge and expand your professional career prospects, earning your doctor of nursing practice degree with a focus in family nurse practitioner might be the ideal offering you've been searching for.  
Our Family Nurse Practitioner DNP degree is offered online and on campus.
Why Choose D'Youville?
Our flexible program is designed for both working professionals who want to pursue their degree part-time or students who are able to dedicate themselves to full-time study.
Our faculty are clinical experts in their fields and recognized for their student-centered approach that emphasizes individualized instruction and career guidance.
Benefit from an individualized plan of study that is created for you after a detailed evaluation of your transcripts and documented clinical hours
D'Youville's nursing program reflects the college's mission to educate professionals who contribute to the world community through leadership and service to others.
Established in 1942, D'Youville's nursing program has an excellent reputation as one of the best in the region for high-quality, student-centered education. 
What you'll learn:
Learn from working professionals in a wide array of specialities
Build skills today's healthcare leaders need, including communications, business and financial principles, and cultural sensitivity
Get a plan of study personalized for your needs, based on your transcripts and clinical experience
Graduate Nursing Degrees at D'Youville
Careers
From hospitals to community clinics, from research facilities to private practice, and from educational institutions to the military, nurses are in high demand. The Bureau of Labor Statistics forecasts that nursing profession will increase 19% per year. 
The changing landscape of health care has created an increasing need for nurses who can function in leadership roles in everything from research to advanced clinical care, private practice and research. As someone with a Doctor of Nursing Practice degree as a Family Nurse Practitioner, you'll have the credentials you need to assume leadership positions in primary patient care, health care administration, research, and education.
Expand your career opportunities in:
Hospitals
Research
Private practice
Physicians' offices
Public health
For more information about careers in nursing, visit: www.DiscoverNursing.com and www.nln.org.
Explore Courses
This course explores the epidemiology of health literacy and its influence on the delivery of health care services. Individuals with low health literacy are afflicted with a higher number of chronic diseases, have worse health outcomes and generate higher health care costs when compared with their literate cohorts. Students will be introduced to the social, economic, legal, political and education-based policies that contribute to health literacy problems. Health system barriers encountered by low literate individuals who seek care will be explored. Students will work in groups to develop creative, community based solutions to identified health literacy barriers.

Today's healthcare organizations are challenging. Throughout this course the students will be reviewing financial issues, financial problems, and financial methods that exist in various health care settings. The course will review delivery of care, labor relations, personnel management, including budgets; audits and fiscal responsibility.

This course prepares the advance practice-nursing student to apply the tools and methods of biostatistics to clinical practice. Clinical epidemiology and evidence-based medicine applications are an integral component of clinical decision-making about individual patients. Advance practice nurses need to utilize biostatistics principles to provide best practice outcomes for patients.
Hear from

Program Alumni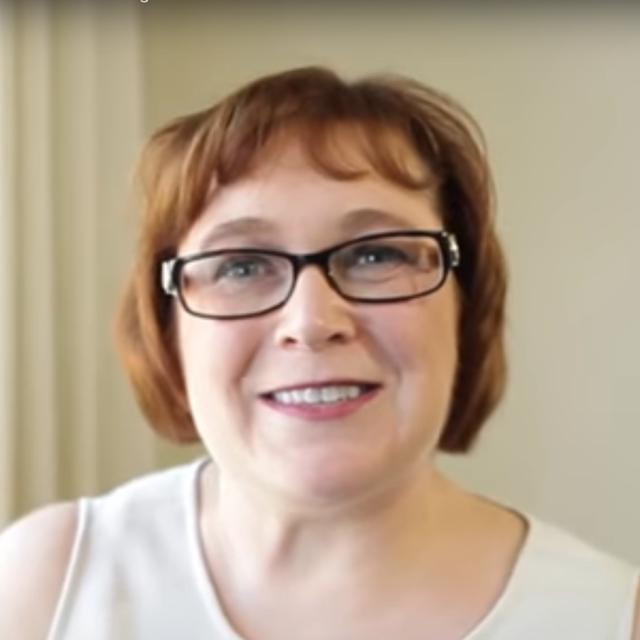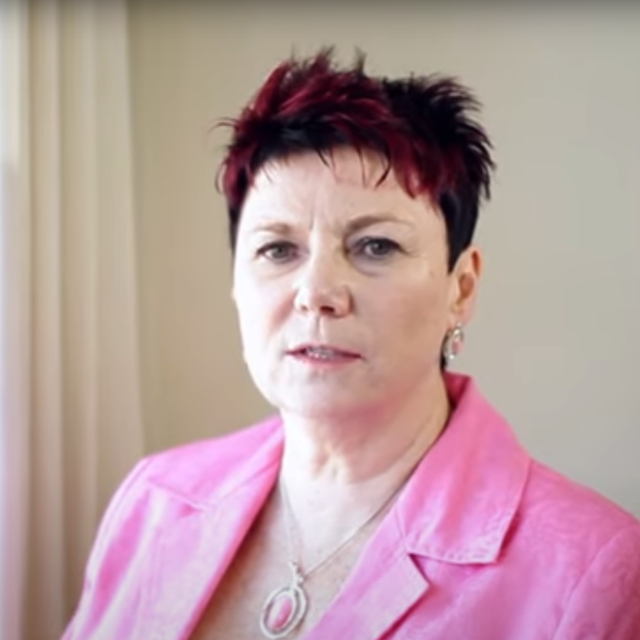 Admission Requirements
Program Requirements

Applicants to D'Youville's Doctor of Nursing Practice degree with a focus in Family Nurse Practitioner program must meet the following requirements:

Completion of a master's degree with specialty preparation as an advanced practice nurse (nurse practitioner, clinical nurse specialist, nurse anesthetist or nurse midwife) from a CCNE or NLNAC accredited program at a college or university (or CNO in Ontario).
Minimum graduate grade point average of 3.25 (based on a 4.0 system).
Official transcripts from each college or university attended; this must include all undergraduate and graduate work.
Copy of an active, unencumbered license as a professional registered nurse and advanced practice certification in New York state or Ontario*.
Current CPR certification with a psychomotor component.
Copy of current national certification (or exam-eligibility) as an advanced practice nursing in a specialty area (where applicable).
Documentation of the number of clinical hours completed in prior master's degree program.
 At least two years of relevant professional experience.
Three letters of reference; the faculty prefer that one come from a college-level professor if possible and at least one from an employer or colleague with an advanced or terminal degree, focusing on the applicant's potential for success in the doctoral program.
If an applicant meets all admission criteria and is attending or has previously attended a doctoral program, he or she must get a letter from that school of nursing stating the applicant is in good standing and can register for classes.

An applicant may choose to submit GRE scores if they believe their application does not adequately reflect their potential to succeed in a doctoral program.

*Canadian RN students must submit two licensure items:

A copy of original Certificate of Registration (issued upon passing of initial examination)
A copy of Annual Registration Renewal (showing current unencumbered license)
Prerequisite Courses

Applicants to Doctor of Nursing Practice (Family Nurse Practitioner) degree program must complete the following undergraduate course prerequisites:

Canadian students must submit a 'course-by-course' evaluation (or equivalent) of all Canadian college and/or university transcripts through the World Education Services (WES).

Use the Online Course Equivalency database to see whether the courses you've taken at other institutions can be counted towards a degree at D'Youville.
Transfer Credit Policy

Students may transfer up to nine graduate credits with grades of B or better into their program at the discretion of the program director. Credits must be earned from an accredited institution in courses required by the program being pursued.
Job Prospects for DNPs
A DNP degree can greatly expand your career options, allowing you to assume an advanced role as a healthcare professional. Typically, nurses with a Doctor of Nursing Practice degree can seek expanded career opportunities in:
Hospitals
Nurses with DNP degrees often find themselves playing a larger role in developing patient treatment plans, conducting research and using their knowledge to develop new policies and procedures for healthcare administration.
Research
The advanced knowledge you'll gain while earning your DNP can help you enter new roles in research facilities pursuing new ways of treating diseases, coping with medical issues and developing new cures.
Private Practice
Many nurses with doctorates are starting their own private practices focused on advanced practice in a wide range of specialties.
Physicians' Offices
More and more physicians are discovering the benefits of partnering with advanced practice nurses with doctorates in order to address the expanding demands of healthcare practice and administration.
Public Health
Both policymakers and public health professionals are increasingly relying on the expertise of nurses with advanced degrees in order to address the increasingly-complex issues of public health and public health administration.
For more information about careers in nursing, visit: www.DiscoverNursing.com and www.nln.org.
Curriculum
Find detailed course information for the Doctor of Nursing Practice (DNP) for Family Nurse Practitioner program, tools to plan your education, and complete academic policies and procedures in the D'Youville academic catalog.