D'Youville University awarded $3,249,990 HRSA (Health Resources & Service Administration) grant to support the D'Youville University Health Careers Opportunity Program.
August 30, 2023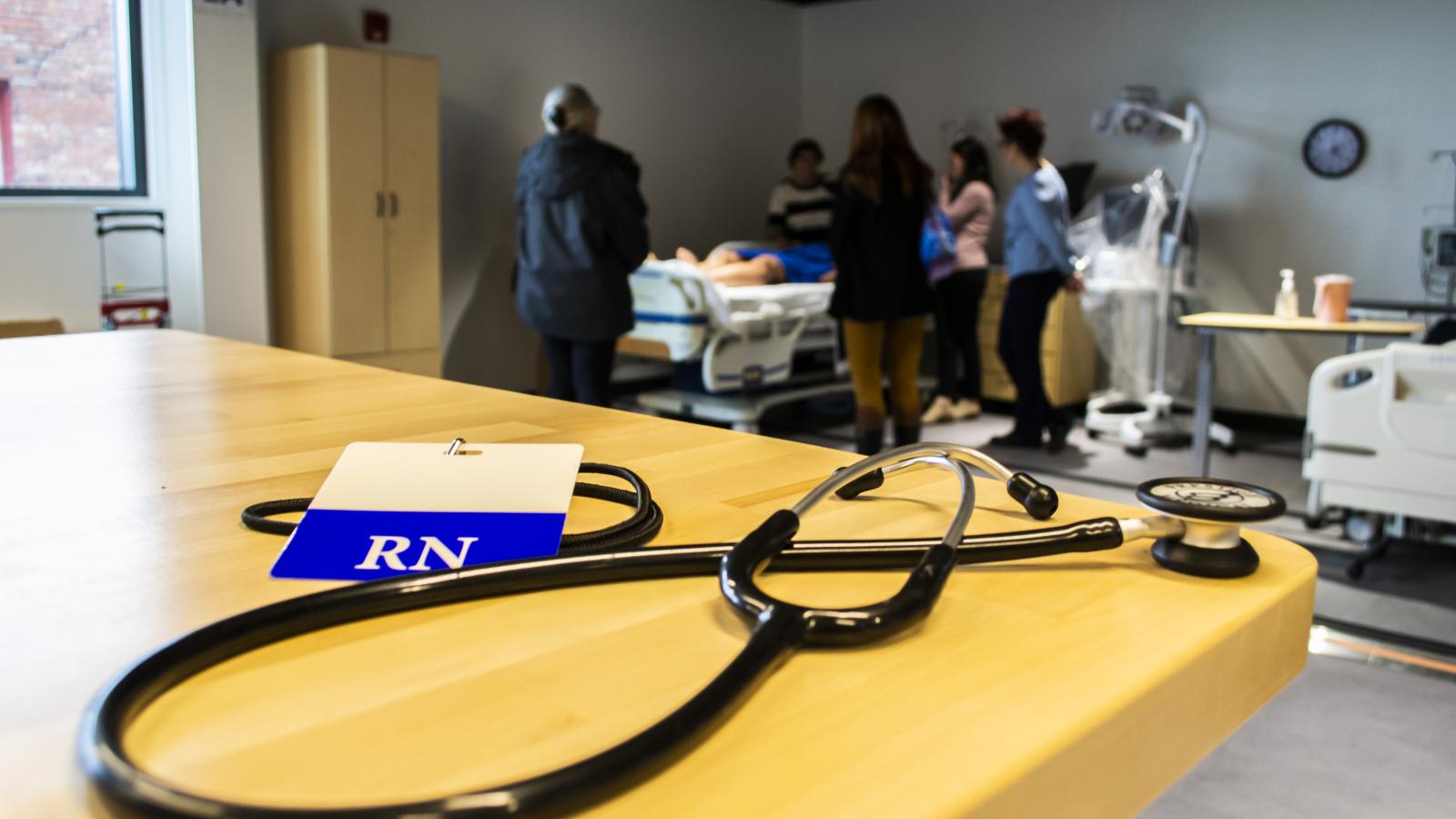 D'Youville University will begin the Health Careers Opportunity Program on September 1 to aid qualified students in the Buffalo and rural Western New York region to enter and graduate from health professions programs. This program (DYU HCOP) will assist students from economically and educationally disadvantaged backgrounds in Buffalo and Western New York to become health professionals. "We are grateful that the Health Resources and Service Administration (HRSA) recognizes the value of our educational programs that are building pivotal foundations for healthcare practitioners in Western New York," says D'Youville President Lorrie Clemo, PhD. "As a health care university, D'Youville is focused on providing transformational experiences for our students. The HCOP program will create collaborative interdisciplinary experiential training opportunities with ten community-based partners across Western New York. This means our students will practice the health skills they are learning in real time and make a difference in underserved communities."
The project will improve recruitment, matriculation, retention, and graduation rates through enrichment programs addressing disadvantaged students' academic and social needs. It will provide HCOP students with community-based experiential health profession training in underserved communities. Ultimately, the project aims for HCOP Ambassador, Pre-Matriculation, and Summer Programs students to graduate from a health profession program and practice their craft in medically underserved communities.
The goal over the five-year HCOP grant period is for 300 economically and/or educationally disadvantaged students to participate in and benefit from HCOP programming.
A total of 125 students will become HCOP Ambassadors, and at least 100 (80%) will persist in their health professions program or graduate. A total of 50 students will enroll in the Pre-Matriculation Program, and at least 35 (70%) pre-matriculants will persist in their program of study or matriculate into a health profession program. Of the 125 high school junior and senior
Summer Program attendees, at least 115 (92%) will complete the annual summer program, graduate from high school, and matriculate into a pre-health professions or health professions program at a 2- or 4-year accredited college/university. Additionally, 250 HCOP students will experience interprofessional healthcare delivery at a Federally Qualified Health Center (FQHC) and other community-based organizations; 300 economically and educationally disadvantaged students will participate in the simulated healthcare delivery; and 175 will become certified community health workers.
It is essential to recruit and support students in the health professions pathways to address the shortages of healthcare providers in Western New York. The ratio of providers to residents in the United States is 810:1. In Western New York the average ratio is nearly twice as many residents to one provider. In rural counties, there is an even higher lack of healthcare providers with only one primary care physician for every 13,330 residents in Orleans County. This program will help to increase the number of health professionals in these locations. Each partnering organization already serves medically underserved residents which will make a significant impact on healthcare in WNY.
Dean, School of Health Professions and Project Director, Megan Whelan, PhD, states, "This grant aligns with our mission to serve others in need, particularly in our rural and underserved communities. It is a great opportunity for us, as a university, to grow and support health professionals; diversify classrooms and help to create an inclusive health professionals' field." The program will start at the beginning of a student's journey in high school, build study skills, accept them into health care programs and provide consistent support through their technical and experiential training. Students will then be able to serve those most in need and make an impact in their local communities.
The partnering organizations of the DYU HCOP are (1) Erie Niagara Area Health Education Center; (2) Western New York Rural Area Health Education, Inc.; (3) Community Network for Engagement, Connection, and Transformation; (4) Houghton University; (5) State University of New York - Erie; (6) Jericho Road Community Health Center; (7) West Side Community Services; (8) DYU's Collegiate Science and Technology Program; (9) DYU's Upward Bound Program; (10) DYU's Arthur O. Eve HEOP; and (11) DYU's Health Profession Hub. Each of these partners serves medically underserved residents or economically and educationally disadvantaged students from the greater Buffalo metropolitan area and rural areas in Western New York.