Spirit Weeks at D'Youville
March 21, 2019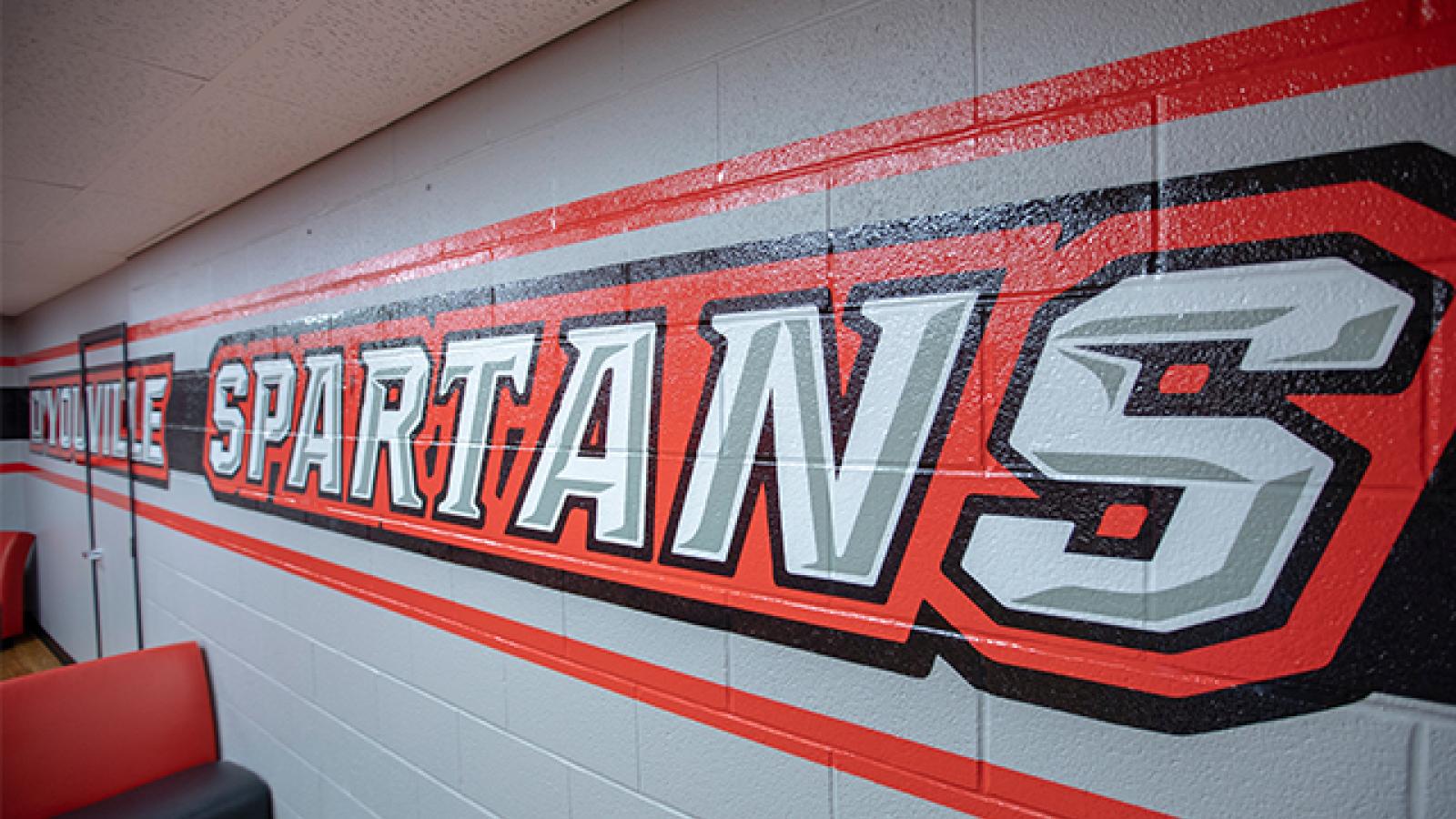 Spirit Weeks at D'Youville
In the spirit of March Madness, D'Youville is celebrating student athletes everywhere by hosting Spirit Weeks on campus. Spirit Weeks are a chance for the campus community to show their appreciation for academics and student athletes. 
"I am so excited to show my support for student athletes at all levels, especially our D'Youville Spartans. For spirit weeks I'll be standing behind my old hometown favorite Syracuse Orange," said D'Youville President Lorrie Clemo. "I hope everyone joins in on this celebration of athletics as we all have some fun on campus. Let's go Spartans and let's go Orange!" 
As a chance for everyone to root for their second-favorite team in collegiate sports, faculty and staff were given an opportunity claim their team in the men's and women's NCAA March Madness Tournaments for a chance to win a prize.  
While some relationships are straight-forward; whether they are alums of the school or have a relative who went there, some relationships are a little more involved.  
Chief Master Sergeant Robert T. Ward (Ret.), director of the Veterans Service Center claimed Gonzaga as his team for the tournament. "In 2013, I was in Afghanistan and I oversaw the Cargo Port. We called ourselves the Portdogs and the Bulldog was our symbol. We adopted Gonzaga as our basketball team and used their mascot as our mascot. I've supported Gonzaga in the NCAA ever since." 
Amy Nwora PhD, director of Health Professions Education and associate professor of occupational therapy, will be rooting for Louisville a little more enthusiastically than most because her son Jordan wears No. 33 for the Cardinals. And Abby Geisen, associate director of Transfer Admissions, got her passion for the University of Tennessee Volunteers from her parents — they're both alums.  
Others are just fans of the team, like Denise Harris, director of career and professional engagement in the Student Success Center, who claimed the University of Montana because of a trip she took there. Some chose teams based on their mascots like Anthony Rizzo, collections coordinator in the Student Accounts Office who claimed the Wofford Terriers because of a 9-year old Boston Terrier named Dr. Pogue Mahome he has at home. 
Two members of the D'Youville community called on their hometown pride and its relationship to famed March Madness star, Christian Laettner, to boast about their Duke pride. But the top Duke spot went to Mimi Steadman, vice president for Academic Affairs, who is the mom of a student at the school. 
The campus community can use the hashtag #DYouvilleMM on Instagram and Twitter to capture themselves in D'Youville in their favorite teams' attire on and off campus for chances to win prizes. If you've missed your chance there are still some teams to claim! Tell us whatever school you have pride in.  
Faculty and staff members account for more than 100 different colleges and universities nationwide.  
See the schedule below for when to show your support! 
March 19-March 24: Dress to support your favorite NCAA teams. 
March 25-March 27: D'Youville Spirit Days (dress to support D'Youville Athletics) 
March 28-March 31: Dress to support your favorite NCAA teams. 
April 1-April 5: D'Youville Spirit Days  
Contact
Marketing & Communications Department
Email: marcom@dyc.edu