Master of Science in Health Services Administration (Online)
Overview
The US Bureau of Labor Statistics reports that demand for qualified managers and administrators is growing "much faster than average for all occupations." And for good reason: rapid changes in the health insurance industry coupled with an aging population in the US has created an unprecedented demand for healthcare services, services which require qualified administrators and managers who have the skills and knowledge they need to improve both quality and efficiency of services.
An MS degree in Health Services Administration can give you the credential you need to succeed whether you're currently an administrator or aspire to be one.
Our flexible, affordable now fully online program is designed to accommodate the demands of working professionals while providing the real-world skills you'll need to sharpen your skills in management, finance, decision-making, research, and leadership whether you're attending part or full-time. 
Why Choose D'Youville?
Flexibility: Our program can be completed part-time or full-time, ideal for working professionals who want to give their career a boost. Part-time students enrolled in 6 credits per semester can complete the program in 2.5 years.
Opportunity: Many of our graduates currently hold leadership positions in healthcare facilities across North America.
Comprehensiveness: Our faculty bring a diverse range of research, education, and professional experience to the classroom, providing you with a comprehensive education informed by real-world experience.
Connectivity: Through close interactions with faculty and collaboration with your classmates, you'll develop the kinds of professional and personal networks that will support you as you progress through your career.
What you'll learn:
Understand the complex dynamics of the US healthcare system and its implications for management and administration.
Apply basic research techniques to assess and evaluate key performance indicators in a healthcare setting.
Understand and be skilled at applying the key components of ethics, law, and privacy in a health services environment.
Internships/Practicum
The three credit practicum portion of the graduate curriculum gives you the opportunity to put what you've learned into practice in real-world situations with support and supervision from faculty and your preceptor.
One of the most important benefits of a graduate education in Health Services Administration at D'Youville is that we have a long and successful history of building relationships with regional health providers and other health-related businesses. These relationships allow us to provide you with a seamless transition into the practicum portion of your degree and the confidence that comes from knowing that your experience will be a valuable part of your education.
Practicum Locations
Catholic Health System
Kaleida Health Systems
Health Centers
Managed Care Organizations
Nonprofit Organizations
Long Term Care Facilities
Government Agencies
See Full List Below
Explore Courses In Health Services Administration
Develop the knowledge and skills to plan, measure, and communicate the performance of an organization. Explore how the basics of measurement apply to planning, budgeting, and control within an organization. Learn how to assess how processes perform and how outcomes are affected.

Apply the theories and principles of your education in the classroom to a field work experience under the supervision of a qualified preceptor and the department's faculty. Meet periodically with classmates as a group to share your experiences.

Build on the principles you've learned to formulate strategic responses to issues you'll face as a healthcare administrator. Explore strategic management principles, strategic planning, crisis communication, and more. Prepare and present a capstone project as a case study or business proposal.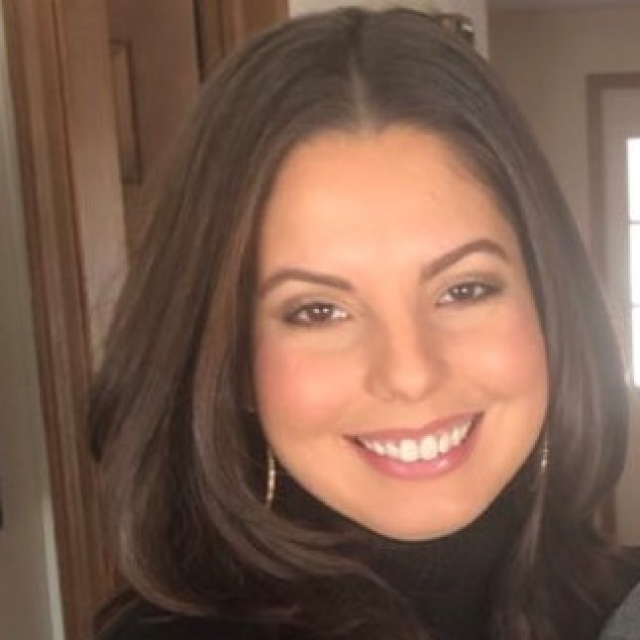 Admission Requirements
Admission to the HSA master's degree program is based on the qualifications of each individual student. A GPA of 3.0 (equivalent to a B) or better is the minimum requirement for acceptance into the program. Students with a lower GPA may be considered for provisional acceptance into the program based upon personal and professional qualifications. In addition to the general admission requirements, applicants must present the following:
Complete an online graduate application for admission (no application fee).
Submit official transcripts from all colleges/university attended.
Prerequisites
Hold a baccalaureate degree from an accredited college/university with a GPA of 3.0 or higher.
Preference will be given to students who have relevant work experience and/or a related degree.
Successful completion of an applied statistical analysis course (3 credit undergraduate course).
Practicum Locations
Full List of Current Locations

Kaleida Health Systems

Catholic Health System

Health Centers

Managed Care Organizations

Nonprofit Organizations

Long Term Care Facilities

Government Agencies
Careers
Graduates of D'Youville's MS in Health Services Administration program have found employment in a wide range of industries in an equally-wide variety of roles. D'Youville graduates can be found in:
Acute Care Hospitals
Physician Practice Management
Long term care
Commercial Health Insurance
Public Health Organization
Consulting Firms
Health Information Technology
Durable Medical Equipment
Pharmaceutical Firms
Health Association Management
Government and non-governmental regulatory bodies
Health Care Management Education
Executive search firms
Health Services Career Paths
While a bachelor's degree may be sufficient to find an entry-level position, most mid-to-upper level healthcare administration and management positions now require a master's degree, preferably one that incorporates instruction in management, business practices, finance, leadership, communication, ethics, healthcare law, and patient privacy practices. With an MS in Health Services Administration you'll be prepared with knowledge on all these topics and more, ready to enter into a management or more senior administrative roles such as:
Health Services Manager

Health services managers include people who supervise, direct, plan, and coordinate healthcare. Generalist manager positions supervise entire systems and facilities while specialist positions focus on the management of particular services or clinical departments.

The world of healthcare is changing fast and health services managers must navigate a complex environment with a growing focus on preventative care. The fast-paced nature of the industry is driven by healthcare facilities restructuring to meet new demands, ever-evolving healthcare delivery systems, and the ongoing pace of technological innovation. As an essential element of this environment, managers are responsible for improving the efficiency and quality of healthcare delivery as well as developing strategies and policies to optimize the efficiency of healthcare delivery.
Health Services Administrators

In large facilities, the top administrator generally works with several assistant administrators in order to assist with a wide variety of critical areas such as medical records, surgery, health information, nursing, therapy, and billing. In smaller facilities, top administrators often perform a variety of functions themselves with some administrative support.
Clinical Manager

Clinical managers usually receive specialized training in a particular clinical area such as medical records, nursing, or physical therapy. As part of an integrated healthcare team, clinical managers often are responsible for coordinating activities with managers in other clinical or administrative areas, evaluating patient outcomes and staff performance, developing budgets, analyzing business practices, and communicating those analyses with other managers and administrators in the facility.
Group Medical Practice Manager

Group Medical Practice Managers work with physicians to manage the business affairs of the practice. In small medical groups, physicians often make most of the business decisions and rely on the office managers for day-to-day operational support and management of the office staff. In larger group practices, Group Medical Practice Managers often function like senior administrators in hospitals, delegating tasks, managing financial affairs, making policy decisions, evaluating staff, and assessing patient outcomes.
Managed Care Facility Health Services Manager

Managers in managed care facilities often have similar responsibilities to administrators of larger medical group practices, but often are required to extend their responsibilities to promoting and implementing preventative care protocols and engaging in community outreach.